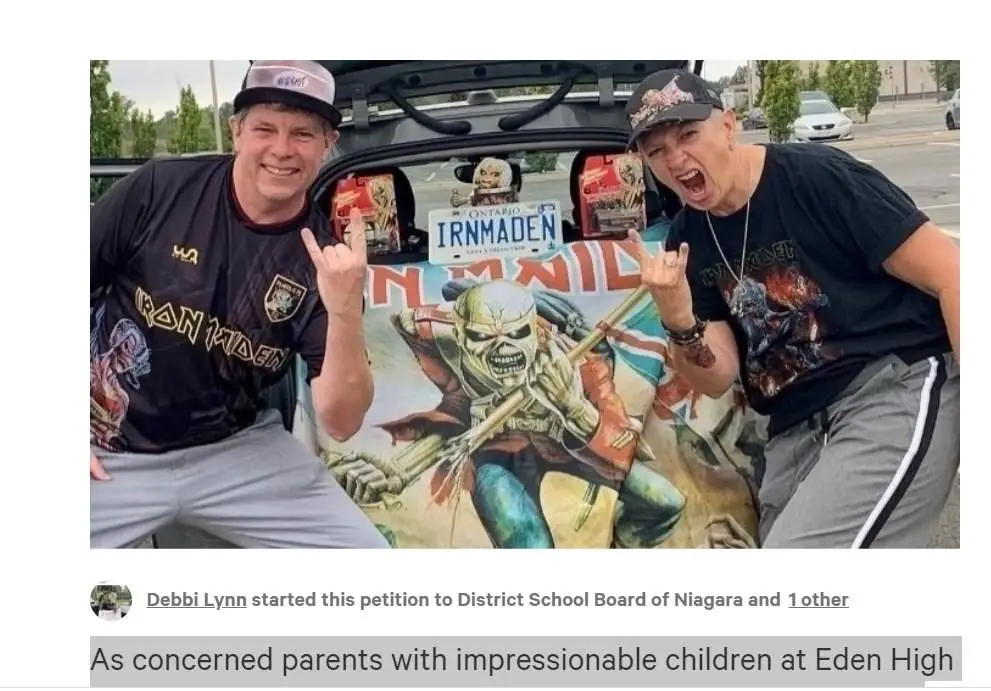 A petition to have high school principal with a love for heavy metal music transferred has been closed after receiving only 553 supporters.
As previously reported, a petition has been posted on Change.org called 'Eden High School Principal, Sharon Burns, Needs To Be Transferred Immediately!'
Parent, Debbi Lynn, started the petition after Burns posted a picture of her with an IRON MAIDEN flag on her social media account.
The petition originally stated: "As concerned parents with impressionable children at Eden High School in St. Catharines, Ontario, we are deeply disturbed that the principal assigned to the school blatantly showed Satanic symbols and her allegiance to Satanic practices on her public social media platforms where all the students can see them under @edenprincipal (not her personal account). Our school is based on inclusion, and openly displaying Satanic symbols (on a public social media platform) that directly goes against the principles of the vast majority of families who represent the school, is not inclusive. As parents we are demanding her transfer to another school.
It's worth noting that another petition, We need Mrs. Burns., is still going strong with over 20,000 supporters.
Up the Irons!