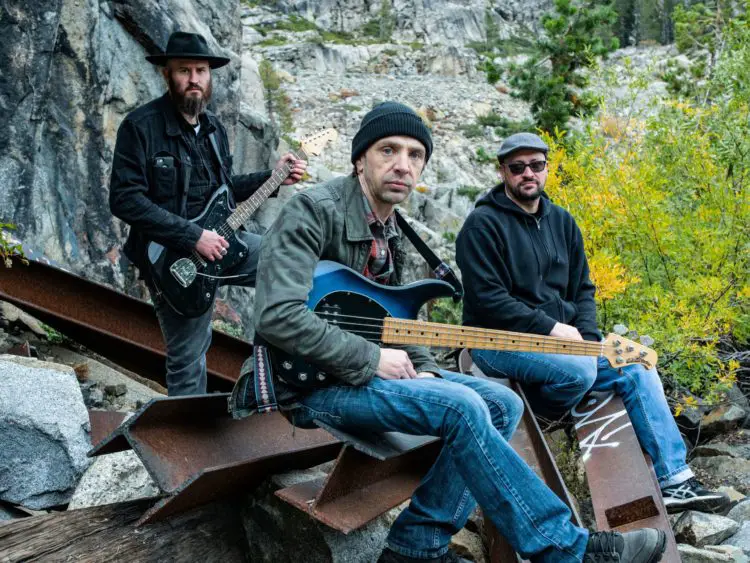 Phantom Hound were formed In 2013 by Jake Navarra, originally under the name Hound, with Dominic Torres on drums and Keith Hernandez on bass. The trio spent the year writing & recording. Before mixing was completed in 2014, Jake was in a motorcycle accident, suffering a damaged shoulder and torn ACL. The band shelved the recording sessions and went on an indefinite hiatus, and Jake walked away from music completely for nearly two years. Eventually, Jake's older brother inspired him to start playing guitar again and finish what he started. "The Ether EP" was released on December 19, 2016.
2017 started with a fresh approach to getting the band rolling again with several different line-ups. By 2018, Jack Stiles had found his home on drums, and Stephen Rogers had joined on bass. The group started working on new material and changed the name to Phantom Hound to better portray the new spirit and sound of the band. By spring of 2019, the band was ready to record their debut album, "Mountain Pass."
Phantom Hound teamed up with producer Chris Hughes, known for his work with Kook & Billy Anderson, to record the album, and recruited Oz Fritz [Primus, Tom Waits, & Miles Davis] to master it. They spent the year playing shows with Serial Hawk, Kook, Disastroid, Hippie Death Cult, Holy Grove & High Tone Son of a Bitch. In the fall of 2019, the band journeyed to the Sierra Mountains to film their debut music video for "The Northern Face." The band and crew almost perished in a cabin fire caused by an electrical short while they were sleeping; footage from the fire can be found at the end of the music video as a nod to the experience. "Mountain Pass" drops worldwide 3/28/20 on Devil Blues Records.

Band Line-Up:
Jake Navarra – Lead Vocals & Guitar
Jack Stiles – Backing Vocals & Drums
Stephen Rogers – Bass & Keys
Read our review here.