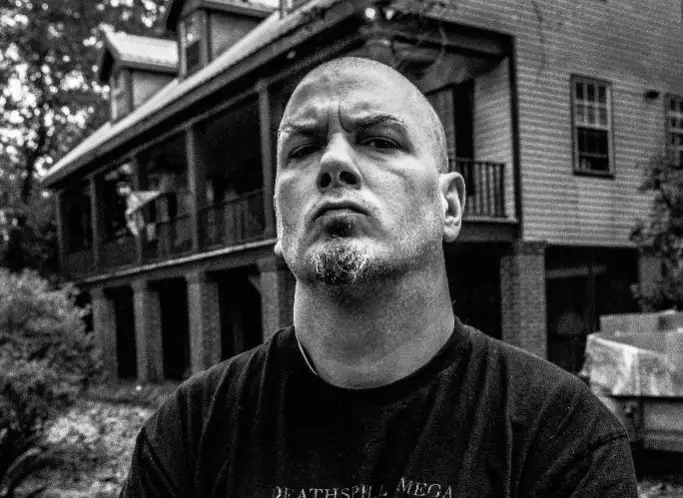 In a recent interview with the "Talk Toomey" podcast, Phil Anselmo talked about his decision to perform PANTERA songs on recent tour with PHILIP H. ANSELMO & THE ILLEGALS.
Phil said: "It seemed like after Vince died — Vinnie Paul died — there was a big, big, big contingency, I'll say, of people that were, like, 'Man, you should really play some PANTERA songs in tribute. You should really do it. F*ck what everybody else says. Don't worry about what the critics are gonna say about it. Just do it in total tribute. And that's what we've done.
"Gosh, it's like when you do that stuff and you tour — when we're out there, it's either we're gonna do an ILLEGALS set or we're gonna mix it up a little bit, do some ILLEGALS, do some PANTERA, or it's just a straight-up PANTERA set," he continued.
And it seems like — heck, case in point, would be Warsaw, Poland. We had never played there — PANTERA, I mean. [We] never had a chance to freaking play there. And there's been more than a couple of handful of shows like that where PANTERA had never played these particular cities.
"So, I guess for the people that live in these cities like Warsaw, it's a chance to see something, at least similar, that they've never seen before. Of course, it's not the classic Dimebag [Darrell, guitar], Vinnie Paul, Rex [Brown, bass] PANTERA. It's not that, and we, of course, we all know that.
Phil added: "It amazes me — it amazes me, the energy that I see from these audiences. "And I've gotta touch on the fact that we're playing a lot of these gigs for the younger crowd that grew up listening to PANTERA through their freaking parents.
"So that's an awesome influx of people, man. It's crazy, man — it really is. I never thought I'd do this. I never thought it would come to this. The fact that we've done it I have zero regrets about.
"I look into that audience and see the love people have for these songs, man. And it's sobering. It'll shake you to the core sometimes, but honestly, what gets me through is just seeing how much of a good time people are having, really."
In a recent interview with Chile's Humo Negro, Anselmo about the possibility of a hypothetical PANTERA tribute tour with Rex on bass and Zakk Wyld on a guitar filling in for the late "Dimebag" Darrell Abbott, he said: "Well, Zakk is a busy man," he said. "He does his own band, he does stuff with Ozzy and all that stuff.
"We spoke about it maybe one time," he continued. "And I think everybody – everybody – is… I guess they're like me. Keep an open mind about it. We'll see.
"But I know from all the hard work with THE ILLEGALS here to make those songs right, all of us, we would have to take time off and really practice together and get everything perfect. So it's a lot of work. And I'm doing a lot of bands, man, right now. [But] if everything was lined up, I would do it – sure. F*ck yeah! Why not?"