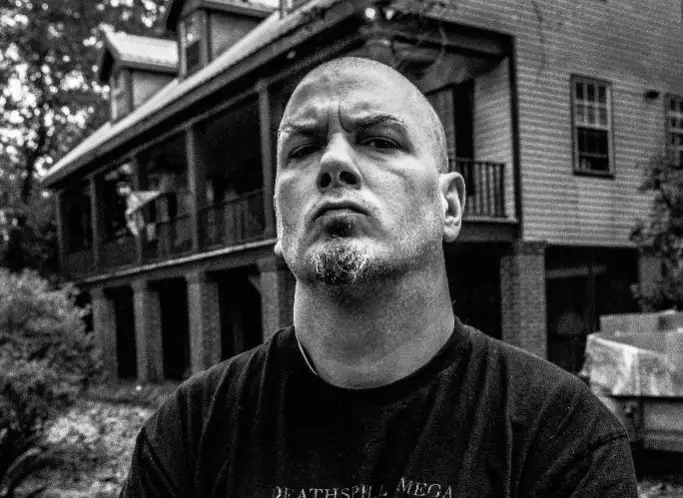 In a new interview with the 95.9 KRFF, Phil Anselmo was asked if he can foresee PANTERA — which has been eligible for induction since 2008 — one day getting in the Rock and Roll Hall of Fame.
"Man, I've had people ask me this very question, and I just… I don't even think about stuff like that, man; I really don't," Phil responded. "I guess I know that the Rock And Roll Hall Of Fame is kind of a difficult thing [and] they have their own rules and they have their own little… I mean, I don't know — I don't really know too much about it.
"But I would not be surprised. And if we made it, I don't know how I'd feel, man. I mean, it's a great honor — it would be a great honor."
In a recent interview with Chile's Humo Negro, Phil Anselmo was asked about his decision to perform PANTERA songs on recent tour with PHILIP H. ANSELMO & THE ILLEGALS.
"I couldn't do it with DOWN. I wouldn't do it with DOWN. I wouldn't do it with SUPERJOINT," Phil responded. "I didn't have the right people around me and the right circumstance, because… The last thing on my mind, before all this happened, was really playing PANTERA songs.
"We were gearing up to do a death metal run with THE ILLEGALS – little places – and then Vince [PANTERA drummer Vinnie Paul Abbott] died. And then it was, like, 'F*ck, man.'
"Things got important. Things got serious. And people started asking, 'PANTERA, PANTERA, PANTERA.'", he added. So I went to my band and I said, 'What do you think?' And they said, 'Let's try.' And as we went on, I realized this is pretty good; they play the songs very well.
"I mean, we had about a week to get ready for anything, man. So with each gig, it's got better and better and better and better. But in all truth, this is something that I never really thought about doing with any band, but especially THE ILLEGALS. Which, it makes me say, those guys deserve a lot of credit — they deserve tons of credit for learning all these songs.
"We didn't get together for them to learn PANTERA songs — we write our own songs. But the fact that they learned them, and they learned them so well… I love them. Big props to them."
He also said that a part of his decision is "seeing the younger generation" at the shows: "So that's why we do it now – for the younger people. Well, also the people that grew up with it. I guess I'm ancient enough to where I get to play for the 50-year-olds and the 15-year-olds now. So, it's pretty cool, man. It feels great. And especially seeing the young blood out there – people that never got a chance to see PANTERA. And you get to see these songs live. It's a great energy."
When asked if he would ever consider getting together with bassist Rex Brown to perform PANTERA classics at a show, he responded: "I'm open for anything. And Rex and I, we are in touch and we talk. We're friends and everything's cool. So, I keep an open mind – I keep an open mind. We'll see in the future."
Speaking about the possibility of a hypothetical PANTERA tribute tour with Rex on bass and Zakk Wyld on a guitar filling in for the late "Dimebag" Darrell Abbott, he said: "Well, Zakk is a busy man," he said. "He does his own band, he does stuff with Ozzy and all that stuff.
"We spoke about it maybe one time," he continued. "And I think everybody – everybody – is… I guess they're like me. Keep an open mind about it. We'll see.
"But I know from all the hard work with THE ILLEGALS here to make those songs right, all of us, we would have to take time off and really practice together and get everything perfect. So it's a lot of work. And I'm doing a lot of bands, man, right now. [But] if everything was lined up, I would do it – sure. F*ck yeah! Why not?"