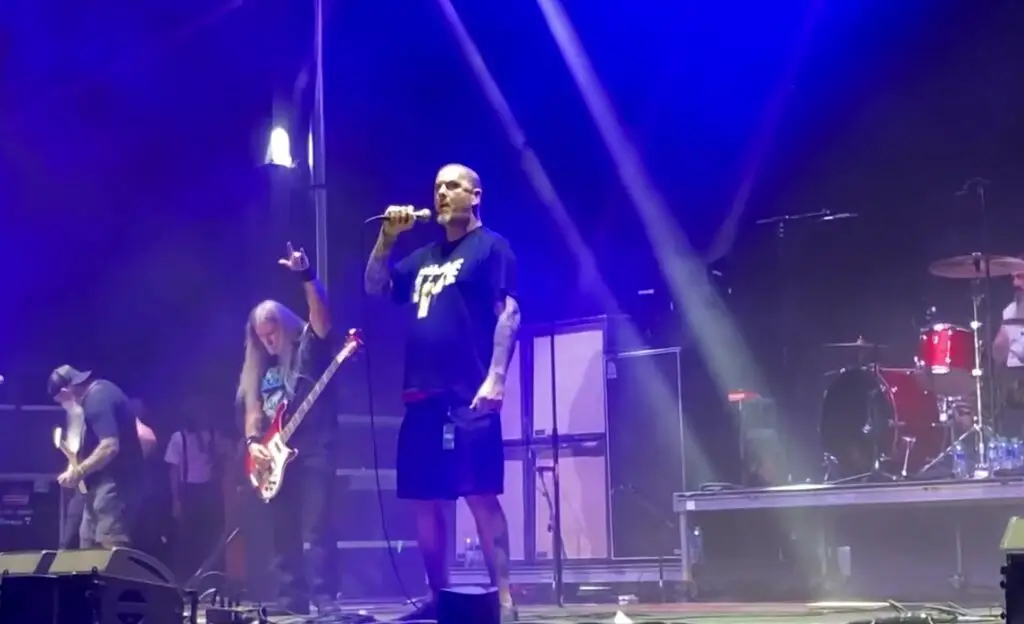 Phil Anselmo paid tribute to his late PANTERA bandmates "Dimebag" Darrell Abbott and Vincent "Vinnie Paul" Abbott during DOWN's concert Friday night (September 9) at this year's Blue Ridge Rock Festival.
Prior to launching into the DOWN track "Lifer," Anselmo told the crowd: "This next song goes out to Dimebag and Vince. I want you all to throw down. If you know these motherf**king lyrics, sing this s**t with me. This is one called 'Lifer.'" Fan-filmed video footage of the performance can be seen below.
As previously reported, ANTHRAX drummer Charlie Benante and OZZY OSBOURNE guitarist Zakk Wylde will join PANTERA's surviving members on a reunion tour.
According to Billboard, the lineup has been given a green light by the estates of the band's founders, drummer Vincent "Vinnie Paul" Abbott and guitarist "Dimebag" Darrell Abbott, as well as Brown, who last year said Wylde wouldn't tour with PANTERA if a reunion were to happen. It's unclear what changed his mind.
Anselmo and Brown have signed with Artist Group International to book their North American dates. Dennis Arfa and Peter Pappalardo will be the responsible agents.
"We are thrilled to be working with such an iconic band and bringing their music back to the fans," commented Pappalardo.