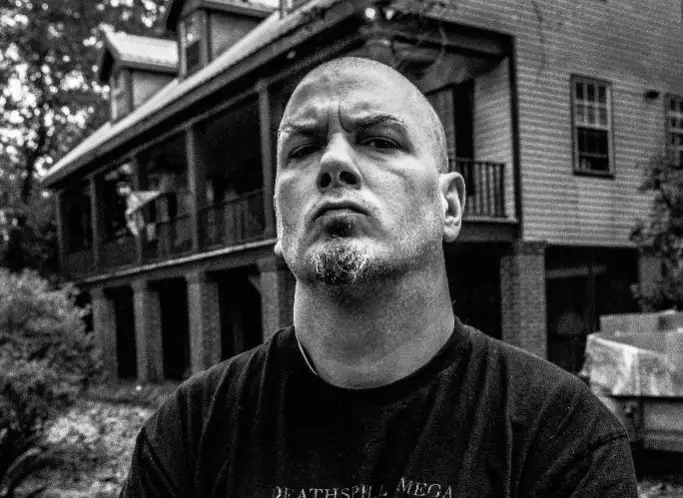 In a new interview with Horns Up Rocks, Phil Anselmo looked back on the night he met PANTERA, while also discussing his passion for music, writing a book, and more.
When asked if he knew who PANTERA is already, he replied (: "There was nobody better than me around, and I knew that, and I knew what they needed. First and foremost, I was very aware of who they were because of the circuit that we played.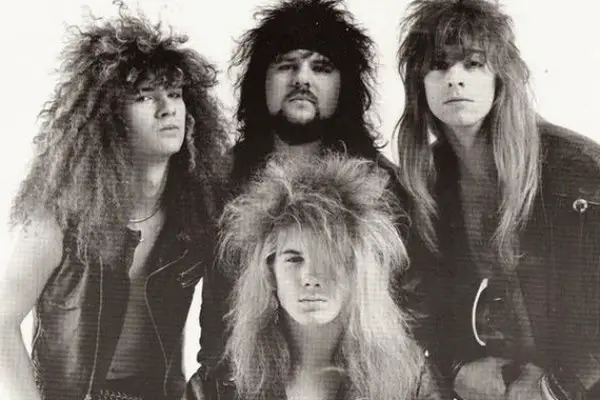 Phil continued: "We played a similar circuit of clubs, and they had this incredible reputation – they were always touted as 'the band that was going to make it big from the South,' for a metal band. Playing heavy metal, [my hometown] New Orleans wasn't on the map at all. Texas had its brief moments, but never really something tremendous that you could say, 'This is pure heavy metal.'
"So I flew down and I listened to the new PANTERA. I could tell that they were very intrigued and interested in getting more aggressive with their music, more up-tempo, and that's when the work began.
"And I remember that night very well, I remember the whole thing," he added. "It was great chemistry, and to be that young and to be in a room with those fellows playing as excellently as they did was… it was massive, it was a privilege, it was incredible."
Bassist Rex Brown has recently revealed that he is willing to do a PANTERA tribute tour with his former bandmate Anselmo, and BLACK LABEL SOCIETY guitarist Zakk Wylde.
Bassist has voiced his support for a tribute tour to the legendary metal band as a respond on Loudwire's Twitter post that pointed to a recent article regarding the possible tour.
Last month, Rita Haney, the longtime girlfriend of late PANTERA guitarist Dimebag Darrell, said she would be okay with the potential tour among the three musicians meant as a tribute.
"I wanna make sure that [people] understand what I'm about to tweet," Brown wrote in a tweet. "It's not up to Rita to say what will happen, only what Philip [and] I say … I'm in!! Dig?!?!?"
In a last year's interview with Chile's Humo Negro, Anselmo was asked if he would ever consider getting together with Brown to perform PANTERA classics at a show.
"I'm open for anything," he responded. "And Rex and I, we are in touch and we talk. We're friends and everything's cool. So, I keep an open mind – I keep an open mind. We'll see in the future."
Speaking about the possibility of a hypothetical PANTERA tribute tour with Rex on bass and Zakk Wylde on a guitar filling in for the late "Dimebag" Darrell Abbott, he said: "Well, Zakk is a busy man," he said. "He does his own band, he does stuff with Ozzy and all that stuff.
"We spoke about it maybe one time," he continued. "And I think everybody – everybody – is… I guess they're like me. Keep an open mind about it. We'll see.
"But I know from all the hard work with THE ILLEGALS here to make those songs right, all of us, we would have to take time off and really practice together and get everything perfect. So it's a lot of work. And I'm doing a lot of bands, man, right now. [But] if everything was lined up, I would do it – sure. F*ck yeah! Why not?"
Vinnie Paul and Dimebag co-founded PANTERA. When PANTERA broke up in 2003, they formed DAMAGEPLAN. On December 8, 2004, while performing with DAMAGEPLAN at the Alrosa Villa in Columbus, Ohio,  Dimebag was shot and killed onstage by Nathan Gale. He was 38 years old.
On June 22, 2018, Vinnie Paul died at his Las Vegas, Nevada home, at the age of 54. It was later revealed that Abbott had died from a "dilated cardiomyopathy and coronary artery disease."