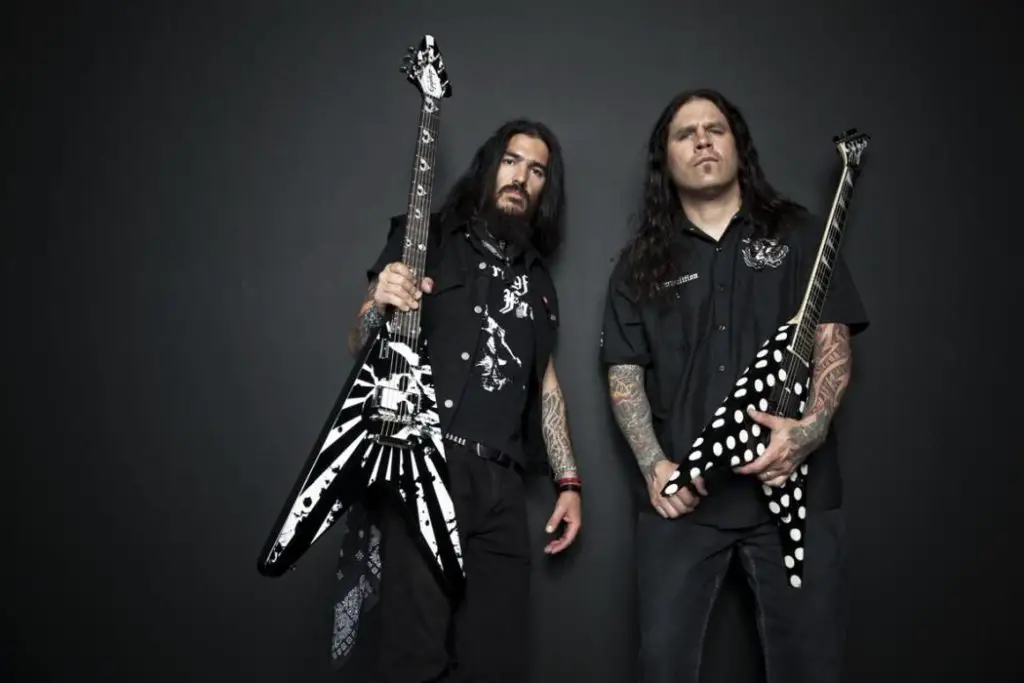 During a brand new interview with the "In The Pitts Of Metal And Motor Chaos" podcast, guitarist Phil Demmel was asked what it was like to go on the road with MACHINE HEAD one last time knowing that he was going to be leaving the band after a 15-year run.
He said:
"The tour was a little awkward. You don't usually ask for a divorce and then go on a honeymoon. [Laughs] But that's what ended up happening. It was a weird vibe — pretty awkward. But it was good for the fans to get the last shot at seeing this lineup. I couldn't bail. I quit a week before the tour and I was hoping that they'd get somebody to replace me. But Dave [McClain, drums] didn't wanna do the tour if I wasn't gonna do it, and he was pretty much done too. So we decided to honor the tour. Otherwise, it wouldn't have happened, and we couldn't do that — we couldn't have the band bail on a tour."
Demmel went on to say that MACHINE HEAD ended up becoming a Flynn solo project toward the end of his time with the group.
"We weren't a band. That was Robb's trip, and we were basically just being told what was gonna happen… Everything had changed over time. Sh*t, we were together for 16 years and stuff changes after that. It's been the band that he started. So things shift, and as they weren't what we agreed to or what we wanted to be a part of, we just left. So we do our own thing, and he does his thing."
Phil announced his exit from MACHINE HEAD in October, explaining at the time that he wanted "to step away and do something else musically." Phil, who first played with MACHINE HEAD frontman Robb Flynn in VIO-LENCE in the late 1980s and early 1990s, went on to complete the Flynn-fronted act's "Freaks & Zeroes Tour" last fall before officially leaving the band.