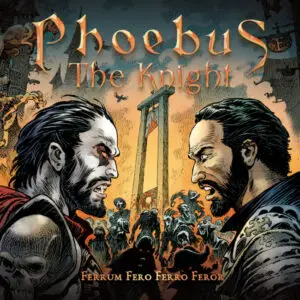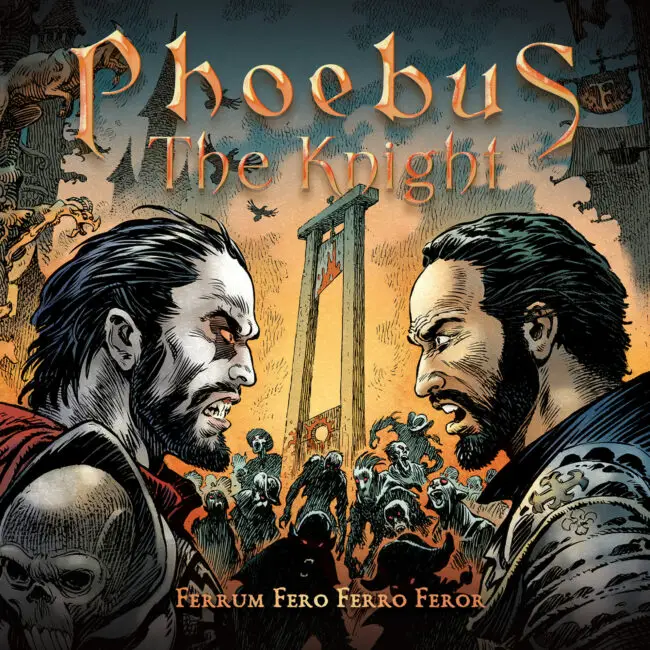 Details. Ah, the details. Some say the the devil is in them. Some say they are the spice that give flavor to things. Some other say they make all the difference. Well, to me here to write reviews they make a hell of a difference. They are exactly the thing that inspire me to write. That's why each listening I give is to look for them.
Alright. First things first as usual. The thing that initially raises one's eyebrown is undoubtedly the vocals. It seems to me that today's Metal music relies only on two kinds of vocals; the clean with its variations and the guttural with its variations. Such a pity as Metal music is known for having great vocalists with so original voices. Needless to make a list of all them. On the other hand, guttural vocals seem to have won the heart of so many fans. I won't make the childish mistake to say that all guttual vocals are the same because they aren't. Phoebus the Knight deliver here with "Ferrum Fero Ferro Feror" a not so usual kind of vocals. Maybe inspired by the operatic singing – not only by the singing, but also by the structure – vocalist Phoebus uses a imposed bass voice. Phoebus the Knight's music relied on opera traits to be built up. I mean, songs here follow the opera melodic construction as they are written to be performed as opera pieces. That said, all the symphonic and orchestral movements here now make sense. There's a theatric sense of music that leads the band. All this mixed altogether with a Power Metal sonic mass.
To some extent, it's fair to say that in "Ferrum Fero Ferro Feror" two situations prevail. One is the operatic and more thetrical as in "Semen Pessimorum" where those traits are clear. The same happen with "Darkness Will Prevail" that has more theatrical elements. There are moments that the song borders Black Metal. On the other hand, Some songs as "The Scarlet Dance" have more Power Metal elements and sounds a bit more conventional. Following track "Children of the Night" follows the same idea of conventional. Well, conventional isn't a term that I would use for the music here in "Ferrum Fero Ferro Feror" for sure.
"Ferrum Fero Ferro Feror" is the kind of album that my dear child of the night will love or hate. There's no between. I love albums like that.
Phoebus the Knight "Ferrum Fero Ferro Feror" was released on January 20th.
Track Listing:
Ante Lux
The Beast Within
The Iron Queen
The Scarlet Dance
Semen Pessimorum
Darkness Will Prevail
Children of the Night
The Queen of the Black Sun
Para Bellum
Massacres de Septembre
Ferrum Fero Ferro Feror
The Sword of Justice
Watch official music video here: