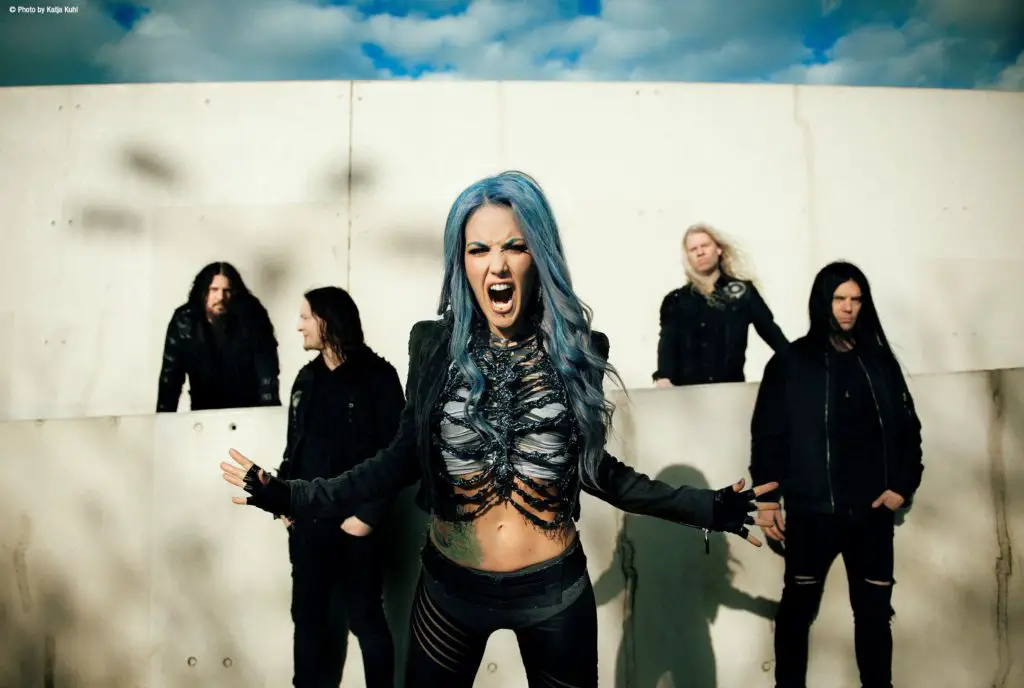 J Salmerón, a Netherlands-based concert photographer, took a shot of ARCH ENEMY singer Alissa White-Gluz at a festival gig in Nijmegen.
Salmerón posted a picture on Instagram which was re-posted by Alissa herself.
But later he noticed that a company Thunderball Clothing had posted the picture to promote their products. Thunderball created the leather vest White-Gluz wore in the post, and used the photo, without the photographer's permission, as an ad.
The photographer then reached out to the company asking 100 euros to be donated to a charity in order for them to keep the picture on their page, and he wouldn't sue them with 500 euros unauthorized use fee, which they refused.
Then Thunderball Clothing, Marta Gabriel, took the case to the ARCH ENEMY's management saying that Salmerón threatened her.
Salmarón explains that this is a dangerous misunderstanding of copyright law:
This made no sense since, although there are some restrictions (for example, I can't use a photo of Alissa to promote a product, unless she expressly authorizes me to do so) I am the only one who gets to decide how and where my work is used. To put it in legal terms: I own the copyright over my photos.

The message also sought to perpetuate the ridiculous system that some bands expect to have with photographers: They let them come into the pit, expect to have the absolute and perpetual right to use the photos in whatever way they want, and pay photographers in "exposure," by using their work before a massive audience.
Worse, the band told him they were going to try and get him blacklisted from the business:
By the way, we are sure you don't mind that you are not welcome anymore to take pictures of Arch Enemy performances in the future, at festivals or solo performances. I have copied in the label reps and booking agent who will inform promoters – no band wants to have photographers on site who later send such threatening correspondence to monetise on their images.



You can watch Salmerón's video explaining the situation below or for more detailed story visit this location.