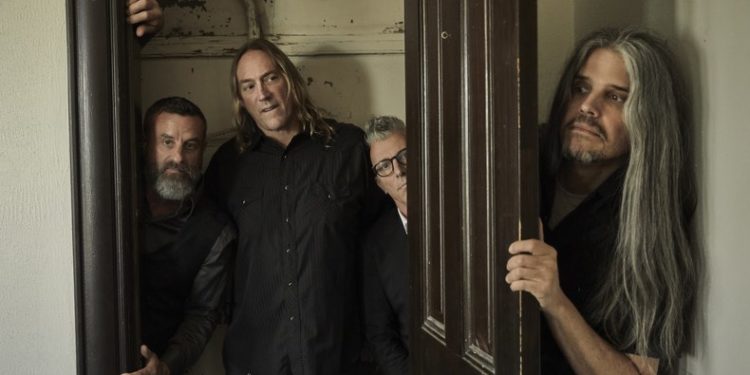 TOOL will be releasing their long-awaited fifth studio album on August 30th. If you haven't reserved your physical copy, you might be in a problem.
Well, as Metal Sucks reports, physical copies of the album appear to be sold out with more than 10 days before the actual release date!
If you go to the band's official Fear Inoculum pre-order link and click on Amazon, and you'll find that the service lists pre-orders of the album on CD as "Currently Unavailable." Also vinyl pre-orders are not available at all.
Furthermore, if you go to the band's official Fear Inoculum pre-order link and click on "Independent Record Stores," you'll be taken to the Record Store Day website. There, you'll find a disclaimer alerting you that pre-orders are now closed "due to incredible demand."
Here are also some screenshots from other shops where it also says that album is not available for pre-order:
In a recent interview with Guitar World, Jones has revealed some new information about the band's upcoming album, Fear Inoculum, including the number of tracks on the record, the running time and the strange themes behind the record.
New album will sport an 80-minute running time split across seven included tracks."
Jones explained: "I took a picture pointing to the number seven while we were recording, and a lot of the riffs Justin [Chancellor, bassist] and I brought in were in seven. You don't really go, 'I'm going to write a riff in seven!'" He added, "Without being too descriptive about the concept, the main thing is that the seven beat just kept coming up, and riffs in seven kept coming up. It was really weird!"
Jones continued: "Then Maynard [James Keenan, singer] told me about a whole concept he had about the number seven. We were all, like, 'Oh my God! This is too weird!' Then Alex Grey [TOOL album artist] basically said the same thing and he has a concept that will reveal itself through video."
Maynard James Keenan's store will be holding a listening party for TOOL's new album one day prior the release. The party will take place on Thursday, August 29th from 4 to 6PM at 140 Main Street in Jerome, Arizona.
It is advertised as a free event, "First come – first served. Listen to the new album and reserve your CD for the 8/30 release. We will open an hour early (10AM) for those who reserved a copy of the album."
Tweet stated, "Many have asked— Excited to bring you the TOOL album release listening party, Aug 29th, at #pusciferthestore in #jeromeaz ! Merkin Pizza Wagon will be onsite and @four8wineworks will be serving small bites by then too. #tool #listeningparty #free #event #newmusic @puscifer @Tool."
In a latest issue of Revolver Magazine, TOOL members talked about the idea behind the band's long-awaited fifth studio album, Fear Inoculum.
Guitarist Adam Jones said (via ThePRP): "That has to do with getting older, too. Things like, 'I'm gonna wear socks with sandals. I don't give a f*ck what people think. I'm just gonna be comfortable.' [Laughs] So it's about the little things in life. It's making those choices that are important to you and moving on and growing.
"There's a little bit of Frank Herbert's 'Dune' in that, so I'm into it. I'm so excited, for this new record. The songs are very long, but they're like movements. It's like two or three songs in one, but they relate. They flow. So I don't know. We'll see how it goes. But I'm ecstatic."
Drummer Danny Carey chimed in: "Well, I suppose the main overview of it is getting older and more comfortable with yourself. That seems to be the result. I mean, it's called Fear Inoculum, so it's kind of like being able to choose your fears and making them work for you rather than actually living in fear.
"You grow through that, and as you get older you kinda don't give a sh*t. I mean, I'm not afraid of anything – or what people would think of my playing. It's kind of an evolution in that way, getting through and getting over criticisms and our fears of various kinds, I suppose."
Then singer Maynard James Keenan also shared a few comments regarding the album's general themes: "I can give you some broad strokes, but I don't want to ruin the experience for you. I feel like that's always an individual's right to process things in the way they wanna process them, and I wouldn't want to take that from you.
"But I can give you pieces. Again, it goes back to experience: I feel like this is [about] wisdom through age, through experience.
"Hopefully through aging, you do find wisdom in some of the things you've encountered. Learning from your mistakes, learning from your successes.
"So if anything is a broad stroke of this album, it would be embracing where we are right now, acknowledging where we've come from and some of the things we've grown through."
Maynard added: "There's gonna be a lot of people who might not get this album because it does take engagement. If you don't have the patience for that, you're probably not gonna get this album."