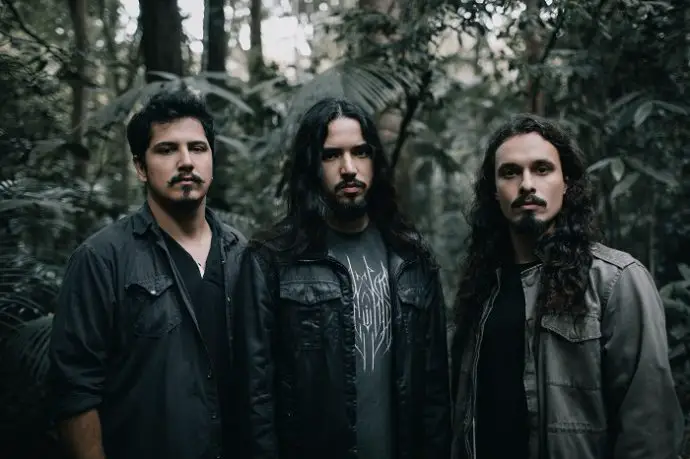 Brazilian progressive death metal band PIAH MATER have announced their signed with legendary Italian label Code666 to release their forthcoming album The Wandering Daughter on October 5th 2018.
Vocalist Luiz Felipe Netto commented, "Code666 has been the cradle of many great bands that went on to later become household names in their niche. We are very honored by this opportunity and looking forward to seize it in the best possible way."
He further explains, "Although it's not a concept album per se, 'The Wandering Daughter' does have a common theme throughout its entirety, a thread that connects its 6 songs into a sensorial unity. On a musical level, we aimed for that feeling of being taken on a journey, with its many pitfalls and climaxes along the record's 56 minutes of play. Lyric-wise, that thread would be the relationship between man/ woman and nature. I understand that, at a first glance, this is not exactly groundbreaking territory for a band to explore in their songs, plenty of artists have delved into this topic before. But I do believe that, when crafting lyrics, perspective is everything and that the way this subject is presented stems from a very genuine and intimate place. I hope that comes across to the listeners as well."
More information will be available soon.