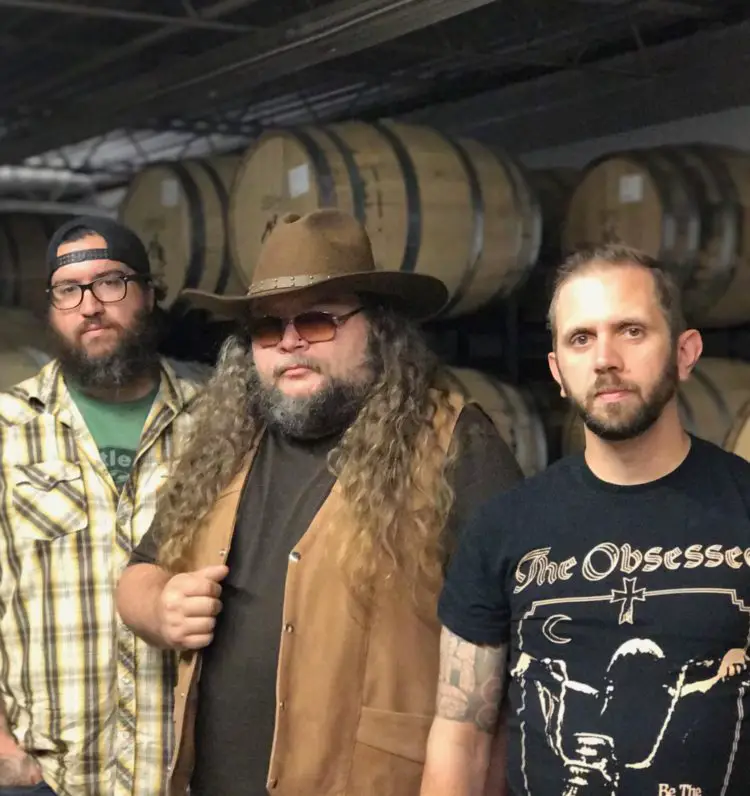 Hailing from New Haven, Connecticut, southern rock trio Pinto Graham serve up psychedelic riffage that pulls audiences to their feet.  The diverse musical experiences of bassist/vocalist Ant Reckart, guitarist/vocalist Andre Roman, and drummer Brian Harris make for a perfect meeting of groove, grit, and melody.  With influences ranging from Lynyrd Skynrd to Pentagram — both of whom they pay homage to with their band name — Pinto Graham will shake, rattle, and roll any stage they set foot on.
Formed in 2013 by Reckart and Harris, the band kicked into high gear with the addition of Roman in 2016.  The three creative spirits came together from different paths, with Florida transplant Reckart drumming for industrial shock rockers Genitorturers for many years, Roman touring across the country on bass with punk outfit Murdervan, and Harris playing with Araca París and S26 in his native Argentina.
But this unusual combination of history and influences has become something greater than the sum of its parts.  Pinto's 2017 debut album "Uno" solidified their place in the underground music scene, with songs featured on many podcasts, blogs, and compilations including Alternative Control's Volume Doom.  The band has played live all over New England, and was especially proud to perform at a Florida benefit for St. Michael's Soldiers alongside southern rock giants Molly Hatchet and Johnnie and Donnie Van Zant.
2019 promises to bring these "High Flyers" to new heights with the release of their second album, "Dos."  Recorded at Studio Wormwood in rural Connecticut with engineer Dave Kaminsky, "Dos" will be released on June 12th, 2019 in CD and digital formats. Pinto will also return to Florida to perform at St. Michael's Soldiers' third annual benefit later this year, set to share the stage with .38 Special.
Brian Harris – drums
Andre Roman – guitar and vocals
Ant Reckart – bass and vocals
Read our review here.