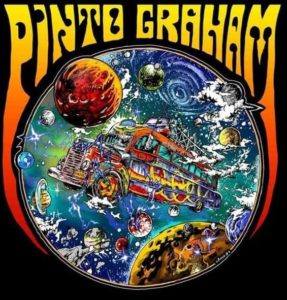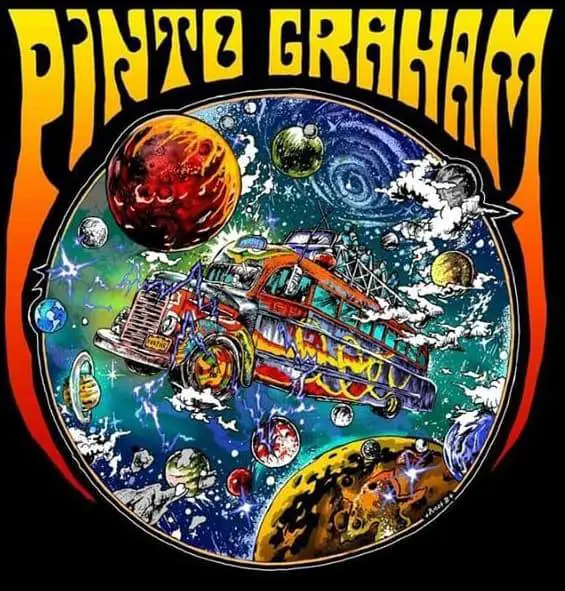 Every time I hear a band like Pinto Graham the concept of 'heavy' or 'heavyness' stroll around my mind. Pinto Grahm revive a long, but as it seems gone, tradition of bands that really sounded heavy. I mean heavy, not fast, not harsh, not gloomy, but heavy as in Heavy Metal. It's so good to hear the precise guitar strong chords and subtle phrasing that made generations of rockers happy through the years. Still, so great to hear long guitar solos based on pentatonic scales where the guitarist need to have more feeling than anything else to make it work. That's why "Dreamcatcher" made my mind and it was love at first sight.
Back in the days of milk and honey, heavy metallers had a more varied background in rock. Bands as Mountain, Thin Lizzy, Deep Purple, Led Zeppelin, Uriah Heep, Cactus were our common ground and used to be side by side in our CD – I mean LPs – stand with Iron Maiden, Judas Priest, Slayer, and others. Sometimes some art rock as Yes, Pink Floyd, Emerson, Lake and Palmer. Good times that Pinto Graham made me remember. Some guys like me used to make a progression into heavy music. I explain. We used to begin with "lighter" stuff in order to get to the heavier. It was a kind of training. As heavy rock and heavy metal weren't allowed in many radio and TV stations we had to dig in to find the latest and the oldest releases. Friends used to be our bridge to this new and marvelous world of discoveries.
"Dos" has got me with its sharp long and skilled guitar solos that embelish all songs in it. I confess that I got in love with "Dos" because of them and, of course, because of its genuine heavyness and hard rocking. Pinto Graham are a genuine band that play with heart and passion. That's the secret to sound so real deal. Guitar solos as in "Further" made me go back in time when I was discovering heavy music I have to say a big and sound: Thank you!
Pinto Graham "Dos" was released on July 12th.
Track Listing:
Further
Sleeping Giant
Southern Superstitions
Dreamcatcher
Old Man and the Mountain
The Weight
Watch "Further" official video here: