Of Bird and Cage is a new type of game where music is a part of gameplay. It offers 2 hours of symphonic metal music.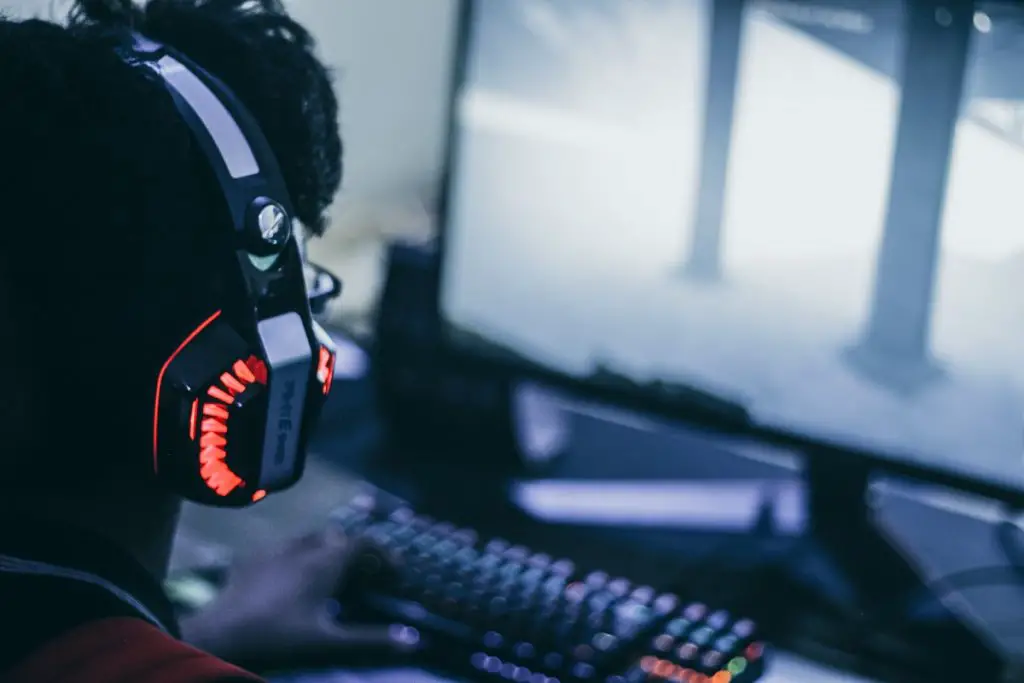 Play the Music, Literally
No, we don't mean playing music. We mean playing music. Ok, let's explain a little more because this is still confusing. We are already familiar with cross-industry collaboration. For example, the collaboration between the iGaming industry and the music industry can make it easier for you to find No deposit bonus Codes. But the collaboration of the music and games industries can lead to something very creative and innovative. Of Bird and Cage fits that description perfectly and offers a new way to listen to metal music: playing games.
What is Of Bird and Cage?
This is a PC game developed by Capricia Productions and is currently available on Steam and the Epic Store. The studio claims to have created a whole new game category: music-driven story games. Of Bird and Cage is about 2 hours long and we can define it as a metal album presented through a story-driven game. So, to play music, you have to play the game: this was what we meant in the beginning.
According to Tony Sloterman, the Product Owner of Casino Bonuses Finder company, "This is not the only example of the music industry collaborating with other industries. So far, slot adaptations of many famous music groups such as Guns N' Roses, Metallica, AC&DC, and KISS have been made and they have been very popular. In these games, you can find all the hit songs of related groups. Due to the success achieved, we expect the music industry to cooperate with lots of other industries in the near future."
So, what kind of game is Of Bird and Cage, and exactly what kind of gameplay does it offer? The game actually looks like an adaptation of the Beauty and the Beast story. We are controlling a 25-year-old addict named Gitta Barbot. Her kidnapper is a man named Bres Lupus, who has prepared a physical and mental prison for Barbot. To escape from here, we must use our imagination, solve puzzles, and make decisions that will affect the course of the story.
Music has been made a part of the gameplay. It works in sync with the game world and is especially active in cutscenes. Do not think of the music as a simple game soundtrack, as they also contribute to our understanding of the moods of the characters at any given moment. In a way, we can say that they are part of the mysteries in the game world. The game features the following featured artists:
Ron "Bumblefoot" Thal (from ex-Guns N' Roses)
Kobra Paige (from Kobra and the Lotus)
Rob van der Loo (from Epica)
Davidavi 'Vidi' Dolev (from Subterranean Masquerade)
Ruud Jolie (from Within Temptation)
Snowy Shaw (ex-King Diamond, ex-Therion)
Rocky Gray (ex-Evanescence)
Danny Worsnop (from Asking Alexandria)
Mike Lepond (from Symphony X)
Casey Grillo (ex-Kamelot)
Tina Guo
In a way, it is possible to consider the game as an interactive music video. The gameplay is heavily tied to QTEs (quick time events), so you have to press the right keys at the right moment. There is also a set time limit for each action, so you have a limited time to decide what to do. We can say that Of Bird and Cage has high replayability, as different actions will cause different story outcomes. The game has already achieved a "mostly positive" rating on Steam, and its success will encourage the studio to develop new mechanics.