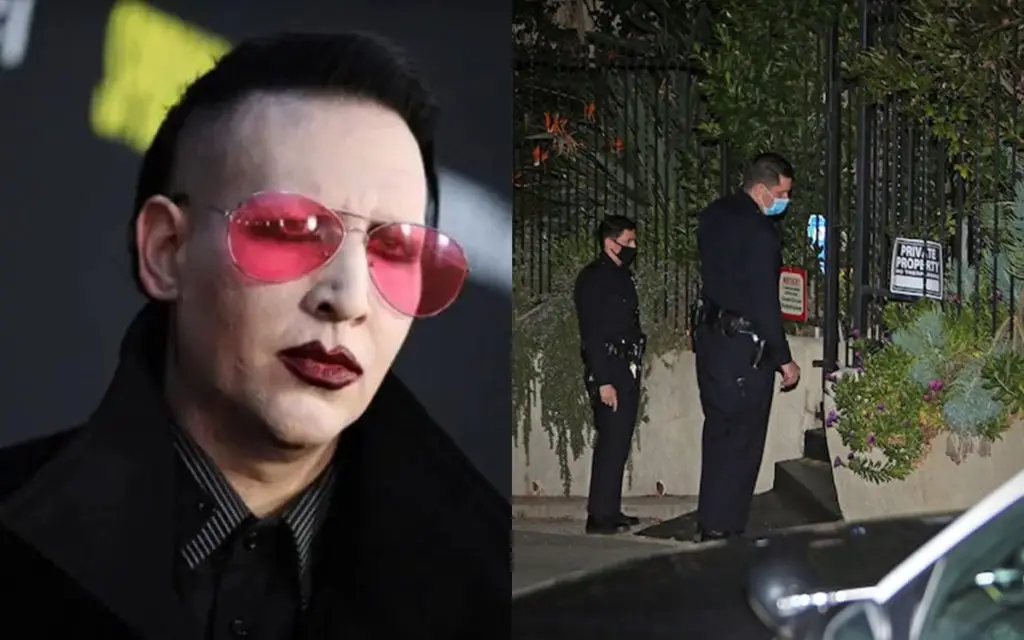 Several police officers were called to MARILYN MANSON's home in the Hollywood Hills on Wednesday night (February 3rd), after an acquaintance expressed concern about the singer's well-being.
TMZ reports that Manson's house was "swarming with cops" after a friend was unable to get in touch with the musician for several hours and was worried that something troubling may have happened. Apparently, a number of officers made several attempts to get Manson to answer the door, but to no avail. At one point, an LAPD helicopter circled overhead, shining a spotlight onto the property.
Eventually, authorities were able to reach a representative of the singer, who assured the officers that Manson wasn't in danger, and that he just didn't feel like coming out from his home.
This comes just a several days after an actress Evan Rachel Wood accused Manson for sexual abuse.
On Monday (February 1), Rachel Wood took to social media to write: "The name of my abuse is Brian Warner, also known to the world as Marilyn Manson," she wrote. "He started grooming me when I was a teenager and horrifically abused me for years. I was brainwashed and manipulated into submission.
"I am done living in fear of retaliation, slander, or blackmail. I am here to expose this dangerous man and call out the many industries that have enabled him, before he ruins any more lives. I stand with many victims who will no longer be silent."