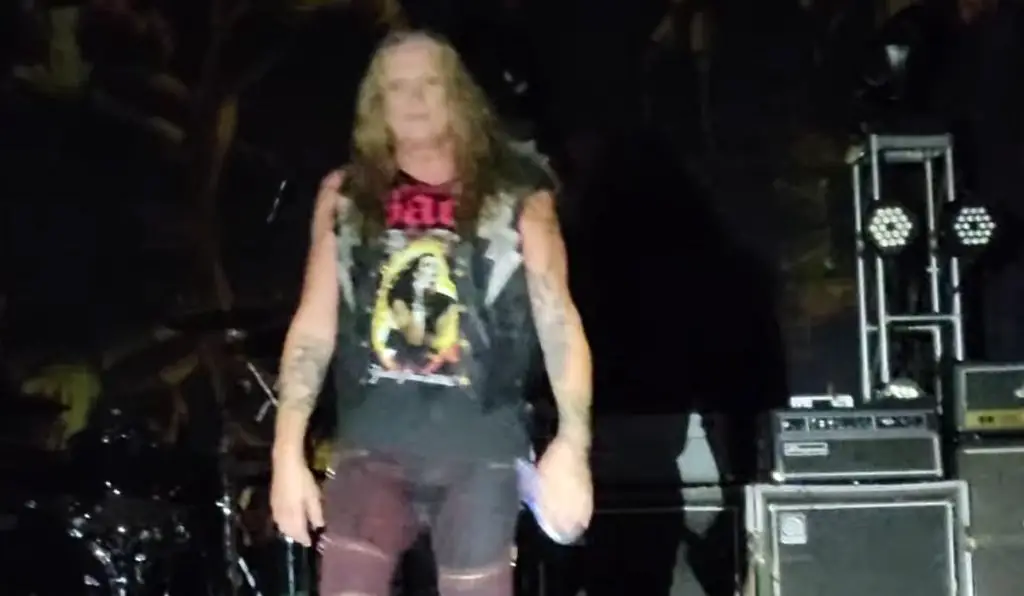 Power went out during Sebastian Bach's concert in Minnesota last week.
While performing SKID ROW classic "Piece Of Me" on July 22 at the Mid-Summer Music Fest in Menahga with his solo band, the stage suddenly went dark, forcing Bach and his fellow musicians to halt the performance for a few minutes as the issue was fixed.
In the comments section below the YouTube video of Bach's performance, the technician who says he was "running lights" for the event, explained what happened. He wrote: "The generator literally blew up, we turned it on again and it started bouncing up and down about 2 feet high, we switched to a backup generator that was the same size."
Video from the performance can be seen below.