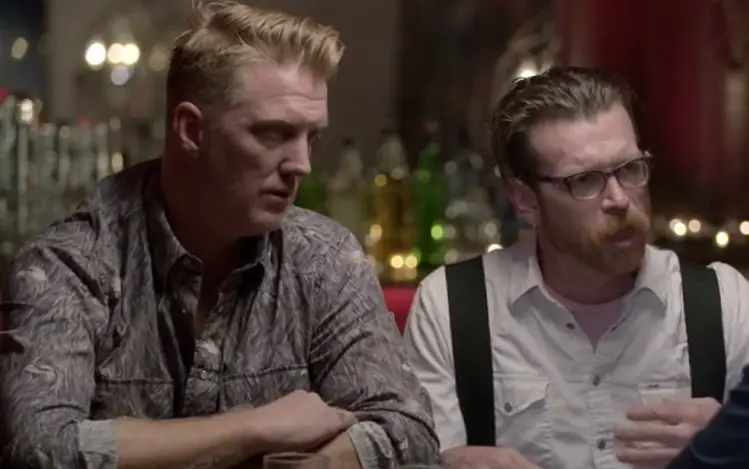 According to Agence France-Presse, a French priest has apologized for describing the EAGLES OF DEATH METAL concert where 90 people were killed by terrorists in Paris last month as "inspired by Satan".
"I regret fuelling a controversy about some musical genres. It was completely inappropriate and indecent," Francois Schneider told his parishioners in the town of Wissembach in northeastern France, according to his diocese.
Shortly after Islamic State jihadists attacked Paris on November 13, Schneider criticised the band playing at the Bataclan concert hall where 90 people were killed.
Members of Schneider's congregation complained to his diocese.
"Sometimes we are overwhelmed when faced with the diversity and strangeness of some artistic expressions," the priest said.
Meanwhile, a priest from the eastern city of Lyon was removed from duty after saying that those who died at the Bataclan were the "Siamese twins" of their murderers.
"Look at the photos of the audience just before the tragedy," he wrote in a November 20 column on the conservative Catholic web site Riposte Catholique. "These poor children of the lefty generation, in an ecstatic trance … they are the living dead.