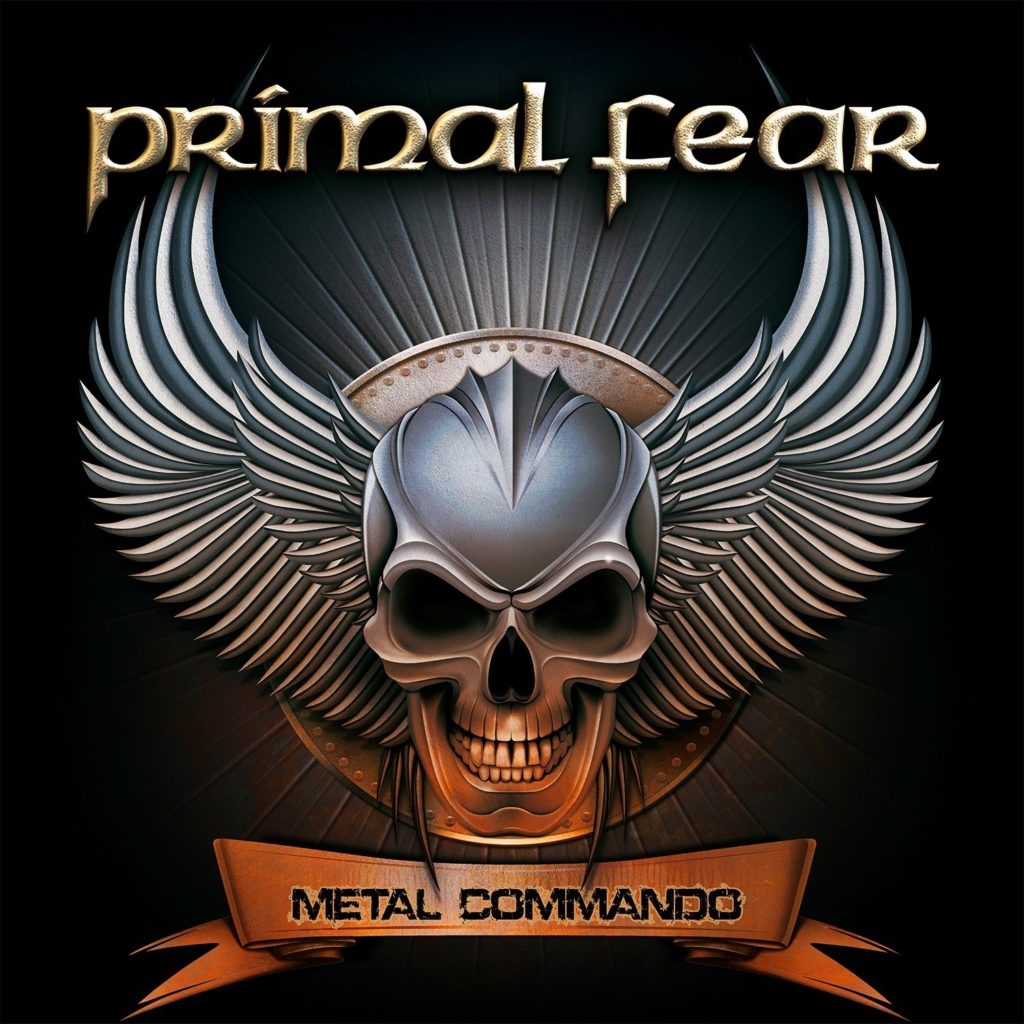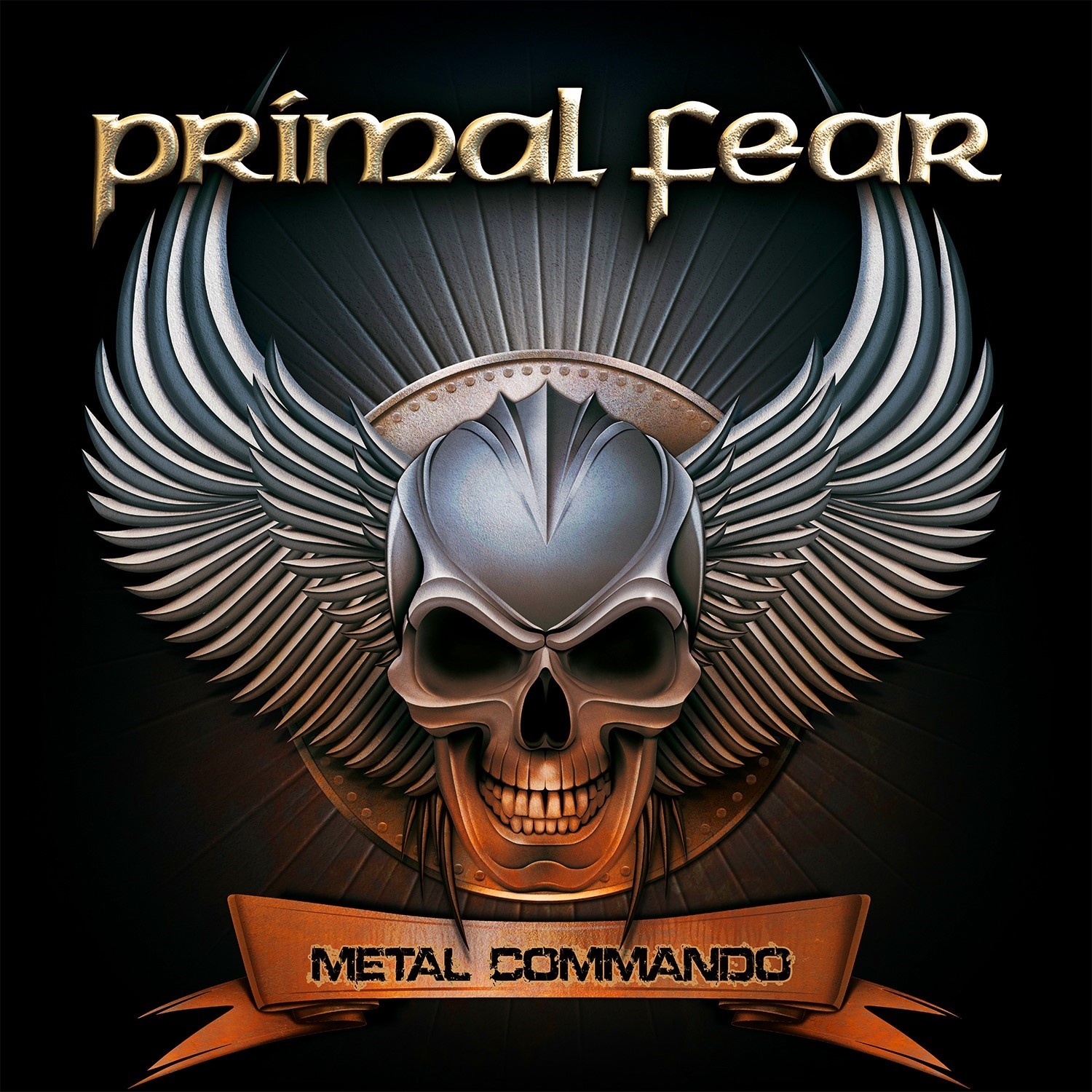 The modern landscape of heavy metal is something that has been contested from many fronts for years now from non-believers new and old. Many go with the idea that the style's best years as well as its best material is behind us, but there's constantly new talent coming out to show us that the future of the sound is in very capable hands. Even then, though, many titans of heavy metal refuse to call it a quits any time soon simply because they still have so much more to dish out! Primal Fear is a prime example of just that and despite any of their numerous albums being enough to demonstrate that fact it's "Metal Commando" that cements it more than ever.

Now, I don't want you going into this record thinking that Primal Fear has changed their sound drastically to a degree that virtually none of us were expecting for that just isn't the case. This is that delicious straight-as-an-arrow metal that many of us came to fell in love with so long ago, and some stuff just doesn't need changing in order to become better or, at the very least, stay good. The best bands make it work until the very end of time, and Primal Fear is no exception to that rule when it comes to creating badass heavy metal that anyone who's ever enjoyed the sound will be able to get into without having to even think about it. "Metal Commando" collects everything that makes a worthwhile heavy metal record worthwhile to begin with, and when it's paired with the expertise that Primal Fear has ascertained over the years it makes this work as deadly as any other!

All things considered, "Metal Commando" is quite standard for a heavy metal record but that doesn't once take away from the extremely infectious sound that's been accomplished in virtually every single song. It's all done with peak performances across the board to help make everything that Primal Fear brings forth something that you'll be hard-pressed to actively want to start listening to. From the energizing anthem of "Raise Your Fists", the acoustic number that is "I Will Be Gone", and the epic 13-minute finale that is "Infinity", it's not hard whatsoever to argue that "Metal Commando" is almost so by the numbers at a first glance that it's boring, but Primal Fear makes it anything but! There's real magic and talent coursing through every note that's thrown our way that rekindles one's love for heavy metal in a way that only an exceptional piece can do where many other contemporaries fail at producing, yet it's these veterans that show us how it's done with utmost style only to be had for those who fall into this flavorful creation. It's all brought together with such mastery over the sound that it's hard not to fall into the very soul of "Metal Commando" in such fashion that you'll never want to leave, and Primal Fear clearly set out to do that on this record only to succeed with spectacular results!

I've come across plenty of people that say they can't get into most if any modern-made heavy metal because it either sounds too boring or just isn't anything new. And while I can understand that sentiment, I truly believe this is one of the best examples of "if it isn't broke, don't fix it". So long as the right hands are creating it and they haven't been led astray during the creating process, there's no reason to not assume we won't be delivered greatest. At this point, Primal Fear is all but expected to constantly deliver high-quality heavy metal whenever they produce a new record. To say "Metal Commando" meets that line and then some would be to greatly understate what's been done here for it is the exact kind of excellence that I cannot help but recommend to every fan of heavy metal new and old. No matter who you are or your opinions on new metal, if you've ever enjoyed the classic style then you'll find plenty to enjoy here.
"Metal Commando" releases on July 24th via Nuclear Blast! You can listen to the single, "I am Alive", via YouTube below and pre-order "Metal Commando" via multiple sources here.

Track Listing:
1. I Am Alive
2. Along Came The Devil
3. Halo
4. Hear Me Calling
5. The Lost & The Forgotten
6. My Name Is Fear
7. I Will Be Gone
8. Raise Your Fists
9. Howl Of The Banshee
10. Afterlife
11. Infinity