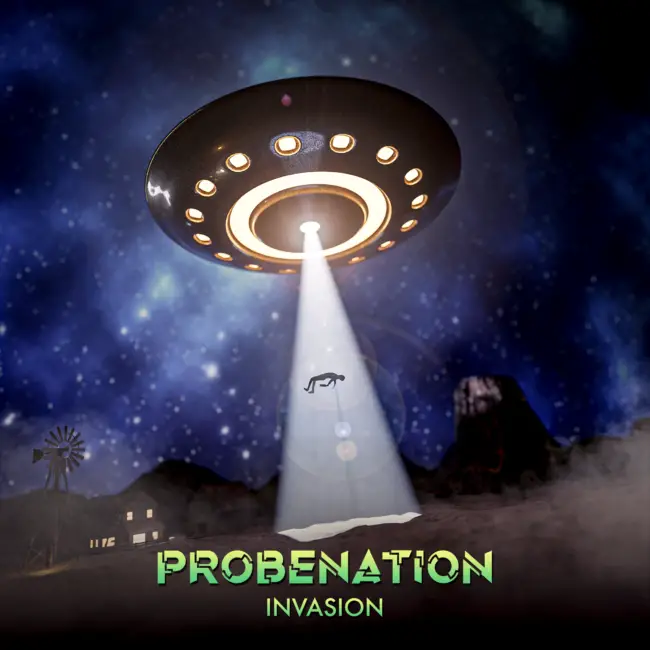 Based in Surrey, UK, ProbeNation display a unique blend of power metal and sci-fi with a twist, they sing about aliens!
The band's complex and dynamic sound is made unique by their use of unlikely instruments for the genre such as theremin which gives them a sci-fi sound like nothing you've ever heard. With influences such as Gloryhammer, Alestorm and Sabaton, ProbeNation is sure to catch the attention of a large range of metal and sci-fi fans alike.
ProbeNation founder, Ronnie Wilson, has worked with members of Alestorm and Rumahoy in the past, giving ProbeNation a healthy understanding of what is required to be successful in this genre.
ProbeNation have a five track EP recorded, mixed and mastered which is set to be released on March 18th 2022. The EP is entitled 'Invasion' and features a balance of bone crushing power metal as well as fun metal 'party' songs which will create an amazing live show for all to enjoy, sing, dance and have a great time!
The band formed in late 2020 when Ronnie Wilson decided to try playing metal on a Theremin, when he quickly realised that this was a sound like no other. He has always had a genuine interest in all things space related and wanted to try creating a new sound using this theme.
The band is currently planning the release of their debut EP while also working on some ideas for their first full length album.
Read our review here.