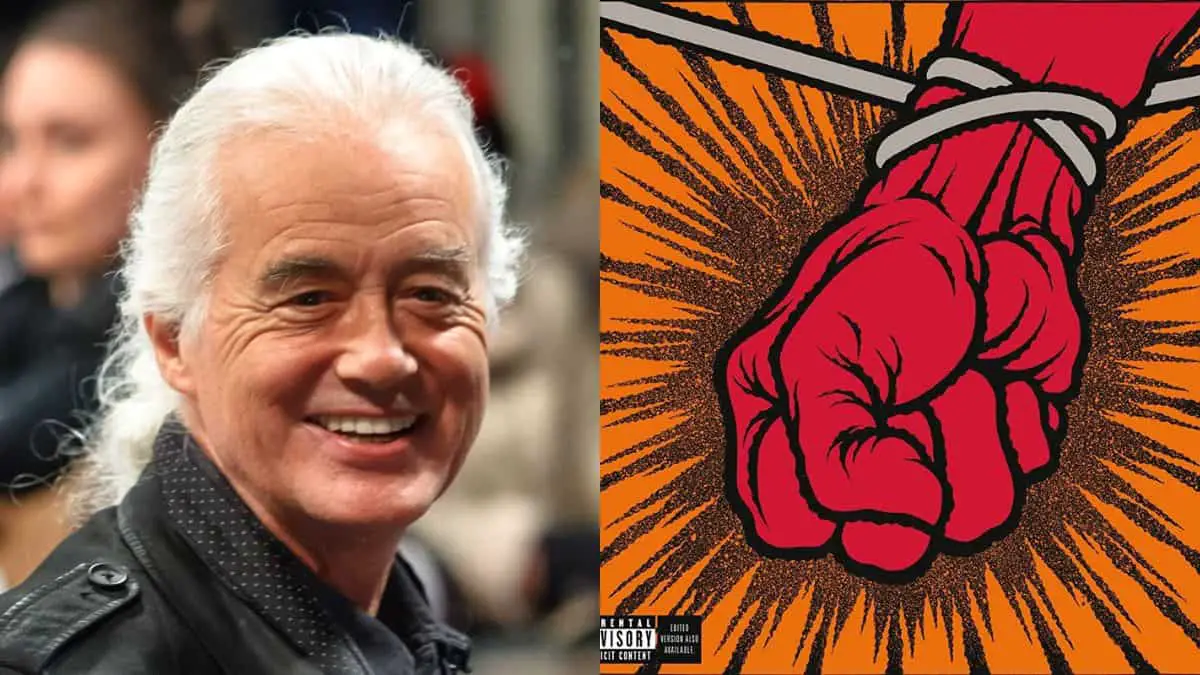 Producer Bob Rock, who worked on METALLICA's divisive 2003 album St. Anger, stood by his contribution to the record in a recent episode of the "Talk Is Jericho" podcast.
He claimed that he received positive feedback from rock icons Jimmy Page of LED ZEPPELIN and Jack White, formerly of THE WHITE STRIPES. Rock said that White complimented him on the album at a showing of the documentary "It Might Get Loud," which also featured Page.
Bob recalled: "I happened to be in Toronto [at the premiere of the film and Jack] came up to me from across the room, and he says, 'By the way, I love St. Anger. It's an amazing album.' And [then] he left," Bob recalled.
The producer met the guitarist at the hotel's breakfast and received his praise for the album.
"Jimmy Page — not to drop names, but he's kind of a friend — he was at the Sunset Marquis [in Los Angeles]. He was sitting, eating breakfast on the other side of the pool. And somebody walked by and said, 'I'm here seeing Bob Rock.' Jimmy said, 'Oh, Bob's here?' He came over and talked to me, which blew my mind, coming from Winnipeg — that Jimmy Page even knows my name, you know? And he said, 'By the way, I love St. Anger. It's a great album.'
Rock said that the compliments from White and Page outweighed some of the negative feedback he got from other fans of the album.
"So I'm okay," he said. "Those two guys bought the record. With those two [liking it], I'm fine, right?"