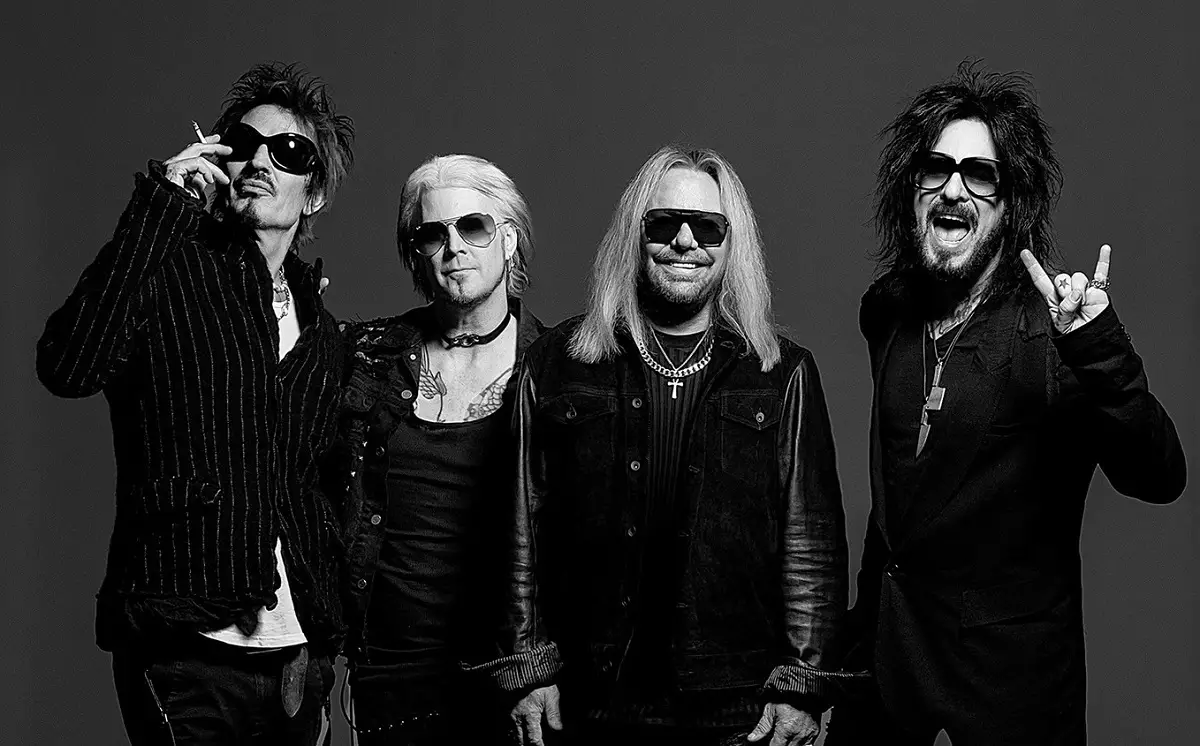 Legendary producer Bob Rock revealed that he recently collaborated with MÖTLEY CRÜE on three new songs when he appeared on "Talk Is Jericho," the podcast of wrestling star and FOZZY singer Chris Jericho. He also shared his experience of working with John 5, the new guitarist of CRÜE, in the studio.
 "It was so amazing. It was just the best time — so easy. It was really easy," Rock said.
Bob also shared a story about how CRÜE bassist Nikki Sixx's dedication to honing his skills amazed him even after decades of the band's career.
He said: "[While we were making 1989's] Dr. Feelgood, [Nikki] says to me, he goes, 'I don't think I ever played on any of the MÖTLEY CRÜE records. I think somebody came in at night and replaced all my parts.' He says, 'So I don't really know how to play bass.' And I said, 'Too bad. You're playing bass on it.' So I worked with him through Dr. Feelgood, did a lot of edits and made him play every note.
"But when we did The Dirt [soundtrack], the songs on The Dirt, I went to see him and we started working on the demos. He picked up the bass and started playing, and I said, 'Woah, woah, woah. What's going on here?' He had been taking bass lessons for five years. All of a sudden he's an amazing bass player. And I think that's so cool, in that point of his career, he wanted to be better. I admire that. So now, on 'The Dirt', Nikki and Tommy [Lee] played live off the floor, both of them."
Rock then returned to the topic of the recent MÖTLEY CRÜE sessions and said: "So I had John 5, Nikki Sixx — excellent bass player — Tommy Lee. It was easy."
Earlier this month, CRÜE's new guitarist John 5 had a conversation with "Trunk Nation With Eddie Trunk" on Sirius XM, discussing the band's new music creation in collaboration with the renowned producer Bob Rock.
John 5 said: Bob would come in and [say], 'Okay, let's try this here, and that here and this here. It was one of the most incredible experiences ever… I'm thinking, 'We've got so much great technology today'… but we got in that room and it was like being in a garage working on a song when you were in high school… It was incredible, and we documented a lot of it too."
"The songs are f**king heavy. I sound like a little excited kid right now, but they're heavy and they're mean," he continued. "I can't wait for them to come out. I'm just so excited."