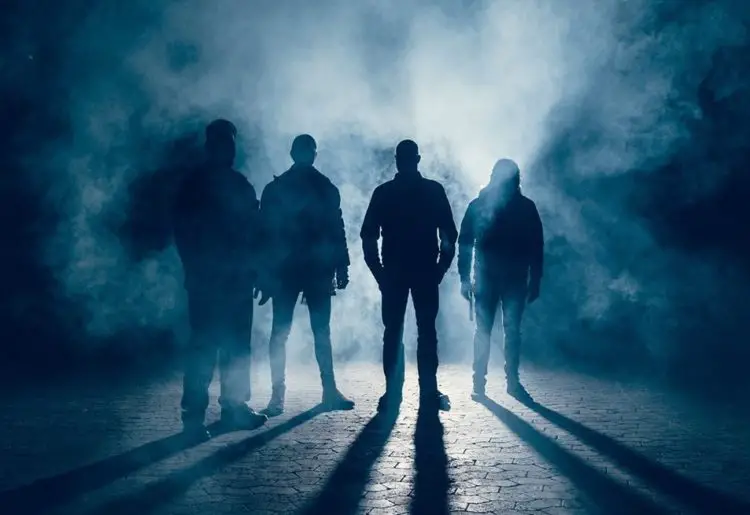 This coming Friday October 5th, progressive doom metal combo ALKYMIST will release its self titled debut album via Indisciplinarian. Following the first single and video "Ghost", the almost ten minutes long and psychedelically disturbing piece "Djinn" is now released as the second single from the forthcoming album.  Listen to "Djinn" below.
"Djinn" plays an important role on the record and in the band's history – singer Peter Bjørneg states: "Djinn was the second song to be completed in the world of Alkymist. Along with the track Myling, it helped to define the band's musical cosmos and ensured the path that it were going to tread. The lyrics in Djinn revolve around arrogance and greed…"
Copenhagen, Denmark based ALKYMIST is a new force in doom metal – a force which, in its own manner, seeks to bring the hope of change into a time of turmoil. The band was formed in 2016 and released their debut EP in January 2018 to notable national buzz. The band's debut album consists of six grandiose metal compositions over 44 minutes produced by Lasse Ballade (Solbrud, Orm, Slægt). The music on ALKYMIST's debut album can be defined as progressive doom metal being both crushingly heavy as well as melodic and dynamic conjuring up a simultaneously strange, beautiful and terrifying expression. A general theme on 'Alkymist' is an existence which is parallel, wrong and expelled – and an existence from which the suffering subject seeks to be delivered.