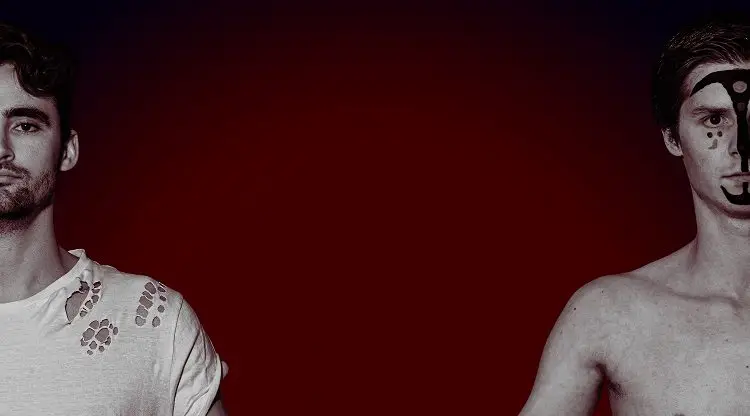 The duo of Grant MacKenzie (Guitar, Bass, Synth) and Kenny Parry (Vocals, Drums, Piano, Synth) that form JUPITED HOLLOW are here to create an artistic experience unlike anything else in the industry. Inspired by the art of storytelling and adventure, they intend on taking you through an in-depth journey through their discography and encourage listeners to join them for every step along the way.
Get ready as JUPITED HOLLOW will take you on a musical tour, from the studio to the stage with the announcement of 20 live stream show dates for fans during the months of April and May, with all online performances beginning at 6:30 pm EST.
The band comments:"With the world of live music still in disarray, JUPITED HOLLOW wants to continue to be one of the most active live bands in the world when playing live is next to impossible. We want to continue to show you that music and art know no obstacles."
Entitled The Bereavement Live Stream Tour: Phase III, the virtual concerts can be viewed completely FREE on the band's Facebook or Instagram.
Live Stream Dates:
April – 3, 4, 7, 9, 11, 14, 15, 18, 21, 22, 25, 27, 29
May – 4, 5, 11, 12, 18, 19, 20
(All shows starting at 6:30 PM EST)
JUPITED HOLLOW released their highly praised album Bereavement during June 2020 to follow their two highly praised recordings AHDOMN (2018) and  Odyssey (2016).
Fans can receive the entire new album including digital downloads, lyrics, all the live videos, conceptual interviews, drum play-throughs, and guitar play-throughs completely FREE here.
Bereavement track listing:
1. L'Eau du Papineau (3:58)
2. Scarden Valley (5:12)
3. The Rosedale (6:26)
4. Kipling Forest (6:06)
5. The Mill (3:59)
6. Mandating our Perception (2:29)
7. Sawbreaker (8:56)
8. Extensive Knowledge (5:41)
9. Solar Gift (12:37)