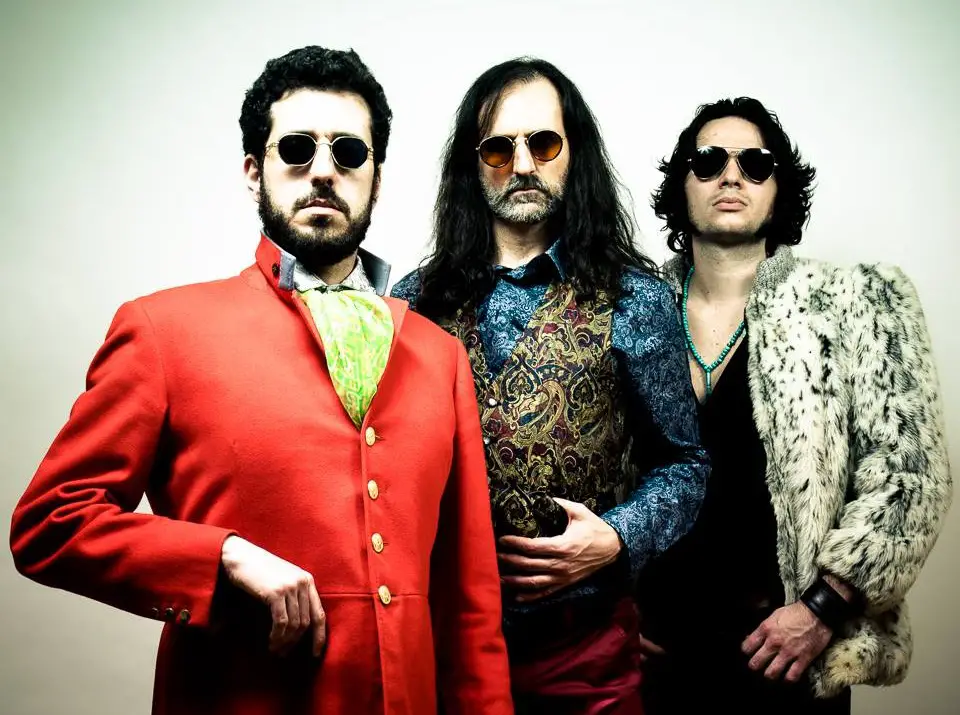 A DEVIL'S DIN is made up of 3 musicians born in the Old World who traveled across the ocean to find each other in Montreal, QC where they were drawn together by a mutual love of melodic, innovative, inventive and daring rock / metal tinged music. Fusing the colourful sounds of Syd Barrett's Pink Floyd & the psychedelic-era Beatles with intensity of classic power bands like Sabbath, The Who, and Led Zeppelin, as well as the boundary-pushing adventure of Yes, Gentle Giant and King Crimson, A DEVIL'S DIN is an uncommon and uncompromising voice in modern music.
Debuting their album "ONE DAY ALL THIS WILL BE YOURS " in 2011, its been a trippy five years since fans have heard new material from the psychedelic rockers. Hitting the studio in 2014, they now return with their 2016 follow up "SKYLIGHT" set for official release on JUNE 17TH to take fans on a new trip.
The band's second single "PHAYZE ULYSSES" is now streaming and it can be heard below.
Vocalist / guitarist David Lines comments on the track:
"Phaze Ulysses" is the second track on the album and a continuation of the album's theme, which is about growth and discovery on the psychedelic journey. It's probably our most upbeat tune on the record, with a really fun, driving guitar riff that opens up the track. The beat is almost like those classic "bug beats" from the 60's, but the chords move in unusual ways, creating the space for unexpected, but really hooky melody. And over-all, it's pretty heavy! It's about opening your mind, but not being too stressed about it. "You don't have too see the light, just scrutinize the glow." No one expects you to become a Buddha, at least make the effort to not be an asshole."
Album Tracklist:
1) Skylight (3:14)
2) Phaze Ulysses (3:29)
3) Never The Same Thing (5:20)
4) Bow To Thee, Absurde (3:43)
5) I Don't Know (7:06)
6) Nature Of The Beast (4:23)
7) For A While (5:38)
8) Eye's Pie (4:05)
9) Prequel (5:20)
Album Length: 42:16
[soundcloud url="https://api.soundcloud.com/tracks/265808618?secret_token=s-a3sln" params="auto_play=false&hide_related=false&show_comments=true&show_user=true&show_reposts=false&visual=true" width="100%" height="450″ iframe="true" /]