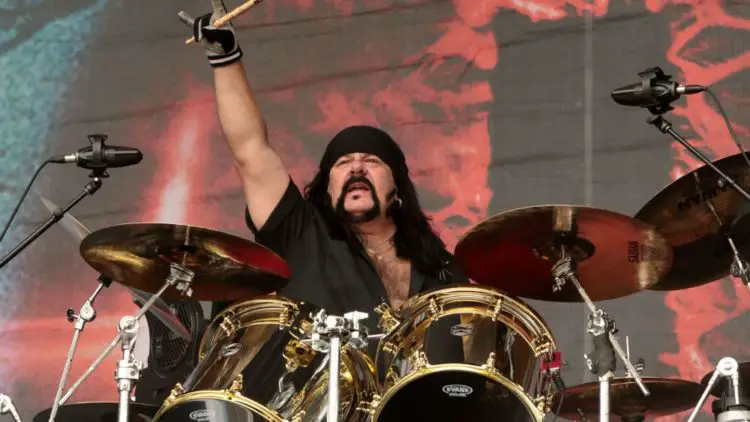 A public memorial for late PANTERA drummer Vinnie Paul Abbott will be held on Sunday, July 1 at Bomb Factory in Dallas, Texas.
Fans interested in attending "Vinnie Paul: A Public Celebration Of Life" must receive a wristband to enter the Bomb Factory. The line for wristbands will begin at noon outside the venue prior to the 3:33 p.m. memorial. The event announcement notes: "There are no advance tickets, lines or lists."
The musician's funeral will be held on Saturday, June 30, with the private service also scheduled to begin at 3:33 p.m.
Vinnie Paul and his brother "Dimebag" Darrell Abbott co-founded PANTERA. When PANTERA broke up in 2003, they formed DAMAGEPLAN. On December 8, 2004, while performing with DAMAGEPLAN at the Alrosa Villa in Columbus, Ohio, Dimebag was shot and killed onstage by Nathan Gale. He was 38 years old.
Since his brother's murder, Vinnie Paul released several Dimebag-related items through his Big Vin Records label, including DVDs and the paperback book "He Came to Rock". Vinnie later said that the Dimebag-related releases weren't an attempt to cash in on his brother's tragic end but rather a way to keep Dimebag's legacy alive and well.