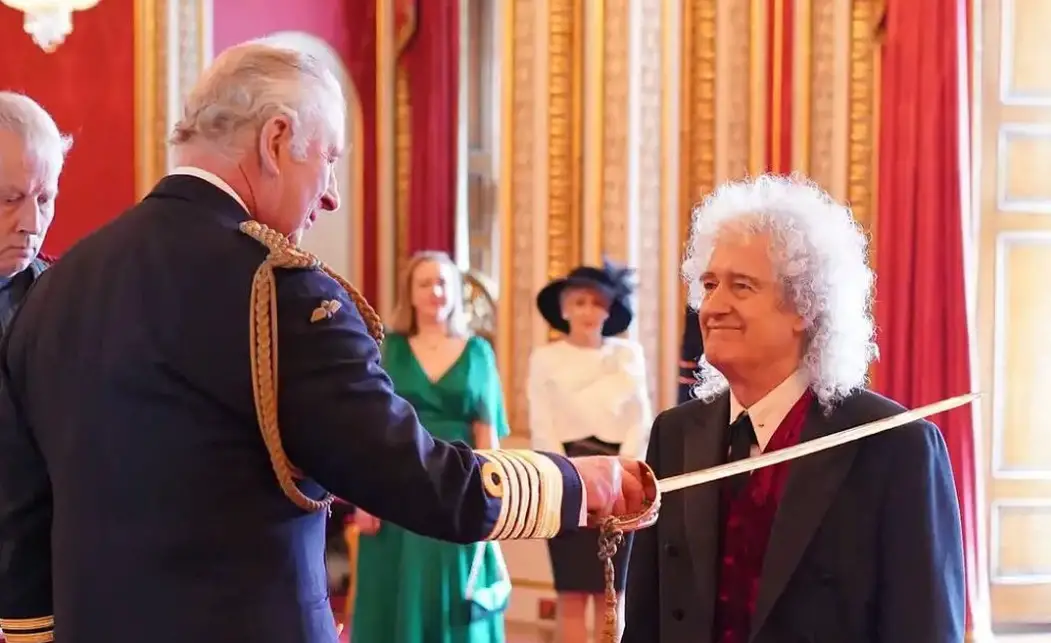 On March 14th, King Charles officially knighted Brian May, the iconic guitarist of QUEEN, during an investiture ceremony at Buckingham Palace in London.
The 74-year-old King conferred the title of Knight Bachelor to May in recognition of his contributions to music and charitable causes.
May expressed his reaction to a situation in an Instagram post where he posted a picture of himself smiling while King Charles put a sword on his shoulder. He simply captioned the post with "No words."
The prestigious award has been given to several notable musicians in the past, including Sir Paul McCartney, Sir Ringo Starr, Sir Mick Jagger, Sir Elton John, Sir Rod Stewart, and Sir Tom Jones.