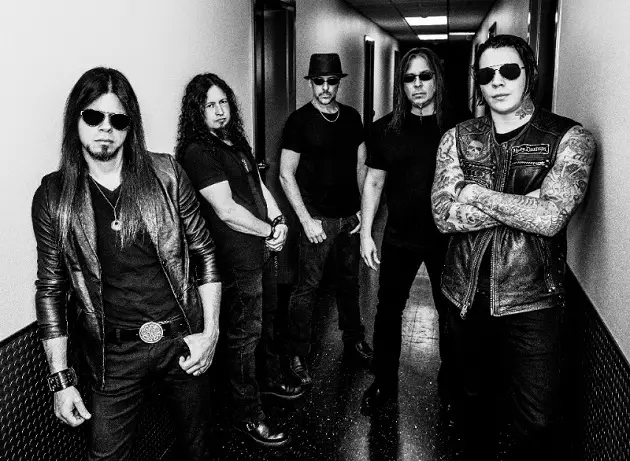 Seattle based heavy metal icons QUEENSRŸCHE are nearing the end of their "Condition Hüman" world tour, which has now brought them back to North America on a headlining run. Continuing to build on the momentum of their latest studio album, the band has released a visceral new music video for their song "Hellfire", which spotlights the Malaysian passenger flight crisis in 2014. Speaking about the influence and subject matter for the new video, vocalist Todd La Torre states,
"'Hellfire' is a depiction primarily based on the tragic events surrounding the Malaysian airline flight MH17. Despite the storyline's foundation, the lyrical and visual narrative transcends into other pertinent, global subject matters. Civil unrest, guerrilla warfare, media propaganda, and social inequalities are just some examples of the multifaceted issues marbled throughout 'Hellfire'. A poignant illustration of an unfortunate yet timeless reality." 
You can watch the video below.
QUEENSRYCHE – 'Condition Human' North American Fall Tour
Tuesday, December 6th – New York, NY @ Irving Plaza
Wednesday, December 7th – Pittsburgh, PA @ Rex Theatre
Thursday, December 8th – Chesterfield, MI @ Diesel Lounge
Saturday, December 10th – Sioux City, IA @ Anthem at Hard Rock Hotel & Casino
Sunday, December 11th – Peoria, IL @ Limelight
Tuesday, December 13th – Omaha, NE @ The Waiting Room
Wednesday, December 14th – Overland Park, KS @ Kanza Hall
Thursday, December 15th – Colorado Springs, CO @ The Black Sheep
Friday, December 16th – West Wendover, NV @ Peppermill Hotel & Casino