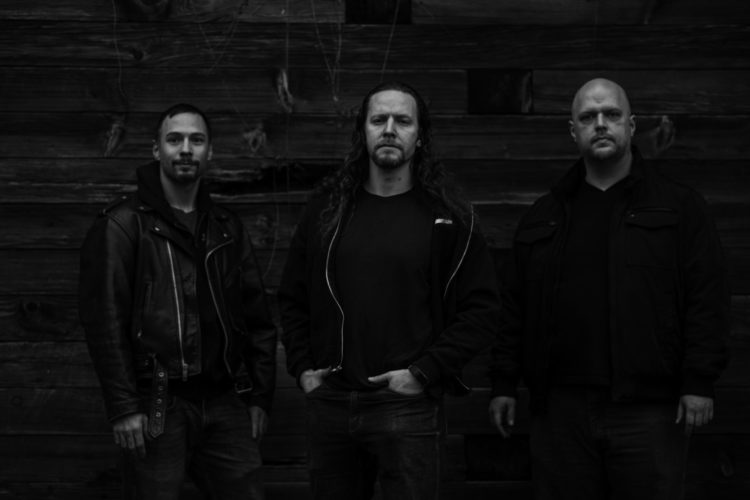 Quis Deo are an American heavy metal band formed by brothers Joshua Larson (Guitar/Vocals) and Dave Larson (Drums) in 2005 as a part-time musical outlet aimed at giving voice to frustrations over the failures of the modern church, rising inequities in society, and the collision of philosophy, politics and religion which threatened to doom the empire. Based in the suburbs of Philadelphia, the band released an early demo in 2007, followed by "The Agony" EP in 2010, and additional demo recordings in 2012, the first to feature Keyboardist Jonathan Dowell. After lineup changes doomed efforts to release their first full length album in 2014, the band went on hiatus for several years. A return to the studio in 2020 resulted in the completion of the project begun nearly six years before, and the release of "Defiled Creation," a concept album describing the slow collapse of the United States, consumed from within by the greed and corruption of its ruling class, and willfully enabled by the members of the religious institutions which should have been most outspoken in the defense of the weak.
As befits such topics, the album ranges from gentle acoustic passages and baritone musings, to soaring multi-part melodies and vocal harmonies, to carefully constructed dissonance, all of course in a minor key. With a creative approach which they describe as "prog-lite", Quis Deo's writing manages to include flavors of many heavy sub-genres, including elements of folk, black, death, thrash, and more traditional metal. The only rule is to keep it aggressive and passionate.
The cover art was created by Jared Washington, inspired by the band's music and lyrics.
"Defiled Creation" was self-released on December 25th, 2020, and can be found on Spotify, Amazon, iTunes, Apple Music, and iHeartRadio, as well as purchased directly from the band in physical form.

Band Line-up:
Joshua Larson – Guitar, Bass, Vocals
David Larson – Drums
Jonathan Dowell – Keyboards
Read our review here.