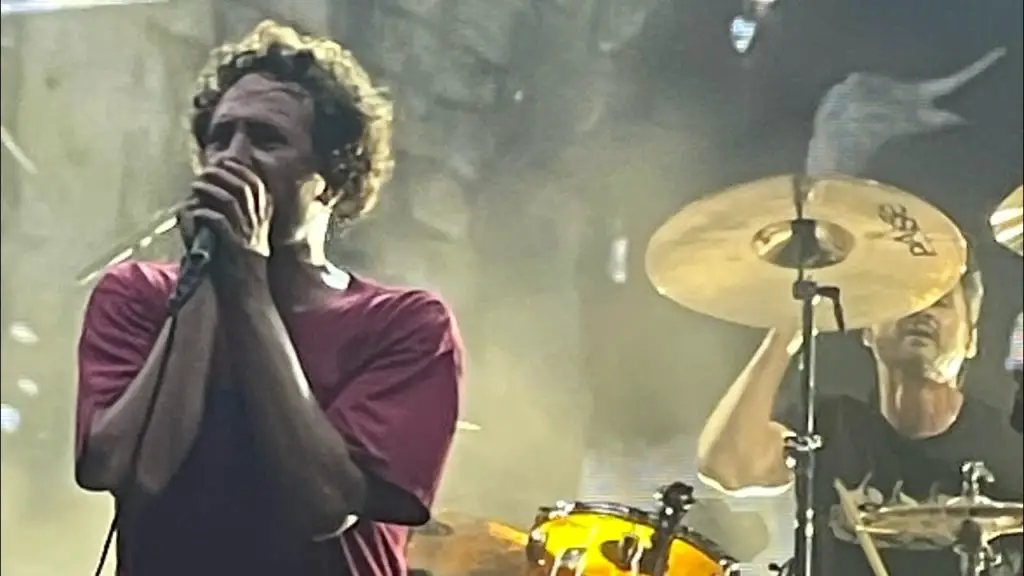 RAGE AGAINST THE MACHINE kicked off their long-delayed "Public Service Announcement" tour Saturday night (July 9) at Alpine Valley Music Theatre in East Troy, Wisconsin. Fan-filmed video footage from the concert is available below.
The setlist was as follows:
01. Bombtrack
02. People Of The Sun
03. Bulls On Parade
04. Bullet In The Head
05. Testify
06. Tire Me
07. Wake Up
08. Guerrilla Radio
09. Without A Face
10. Know Your Enemy
11. Calm Like A Bomb / Sleep Now In The Fire
12. War Within A Breath
13. The Ghost Of Tom Joad
14. Freedom / Township Rebellion
15. Killing In The Name
RAGE AGAINST THE MACHINE's comeback tour will continue through mid-August. The massive trek features support from RUN THE JEWELS.