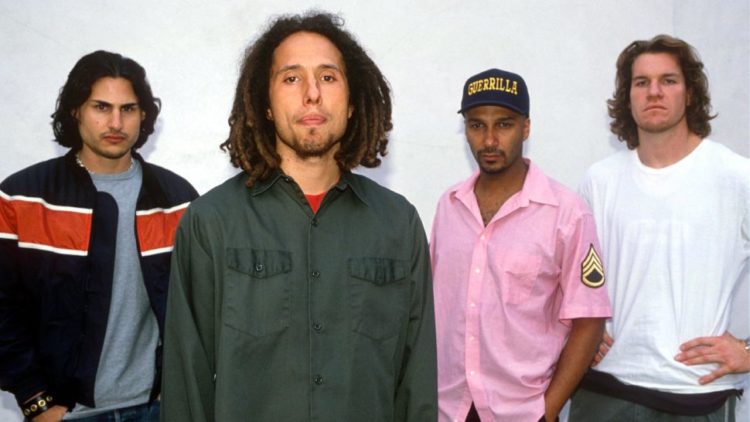 RAGE AGAINST THE MACHINE have spoken out against the leaked draft opinion penned by Supreme Court justice Samuel Alito arguing that the landmark 1973 Roe v. Wade abortion ruling was "egregiously wrong from the start."
The landmark decision was voted on by the US Supreme Court in 1973, a ruling that made abortion legal on a federal level in the US.
"RAGE AGAINST THE MACHINE stands in support of reproductive justice and will continue to fight against any attempts to restrict or control reproductive freedoms," band said in a statement. "Criminalizing access to abortion will only add to the suffering disproportionately felt by poor, BIPOC and undocumented communities.
"The constant rightward shift of both major parties should alarm us all — a wake up call that we desperately need to organize radical people power against a warfare state that continues its assault on people's lives."
According to the Politico report, the draft was circulated in February. Alito was reportedly joined by justices Clarence Thomas and all three of former President Donald Trump's nominees — Neil Gorsuch, Brett Kavanaugh and Amy Coney Barrett — while justices Stephen Breyer, Elana Kagan and Sonia Sotomayor were working on dissents. It was unclear how Chief Justice John Roberts voted.
RAGE AGAINST THE MACHINE will kick off their world tour this July. Dates and tickets can be found at this location.