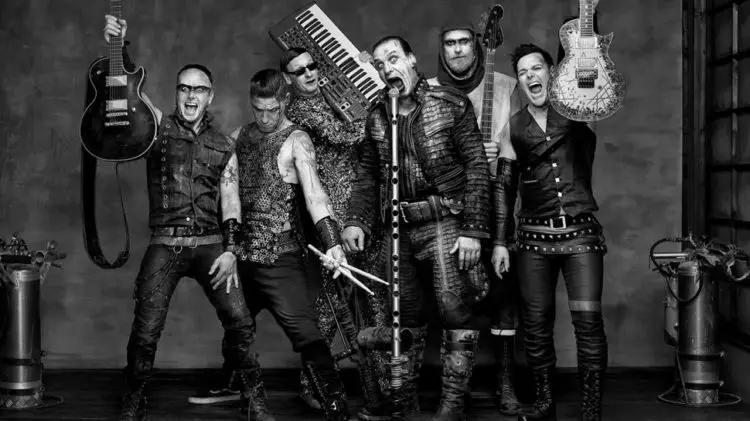 RAMMSTEIN have announced that they will be touring Europe in 2019.
The dates coincide with guitarist Paul Landers' comments from earlier this year, who said that the highly anticipated follow-up to 2009's Liebe ist für alle dashould arrive in the spring of 2019.
Tickets will go on sale on November 8.
Full list of dates can be seen below.
Jun 28: Paris La Defense Arena, France
Jul 02: Hannover HDI Arena, Germany
Jul 06: Milton Keynes Stadium, UK
Jul 10: Brussels Stade Roi Baudoiun, Belgium
Jul 13: Frankfurst Commerzbank Arena, Germany
Jul 16: Prague Eden Arena, Czech Republic
Jul 17: Prague Eden Arena, Czech Republic
Jul 20: Luxembourg Roeser Festival Grounds, Luxembourg
Jul 24: Chorzow Stadion Slaski, Czech Republic
Jul 29: Moscow VTB Arena, Russia
Aug 02: St Petersburg Stadium, Russia
Aug 06: Riga Lucavsala, Latvia
Aug 10: Tampere Ratina Stadion, Finland
Aug 14: Stockholm Stadion, Sweden
Aug 18: Oslo Ullevaal Stadion, Norway
Aug 22: Vienna Ernst-Happel Stadion, Austria