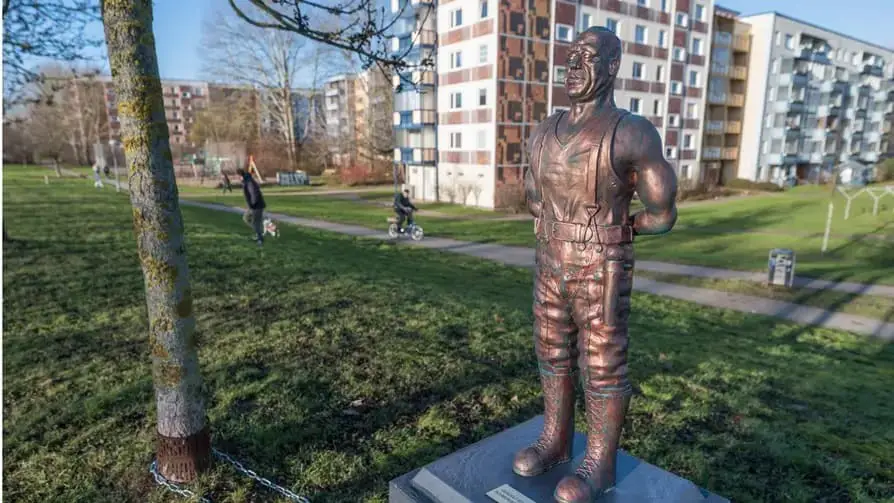 For decades, RAMMSTEIN frontman Till Lindemann has been defining the sonic landscape of German metal and entertaining with his provocative behavior. To commemorate their beloved rock star on his 60th birthday, fans like street artist Roxxy Roxx made a commemorative statue in Rostock, Germany…only for it to be stolen!
Unfortunately, the makeshift monument vanished in less than a day according to police reports on Wednesday (January 4). The artist expressed their disappointment when they spoke with German tabloid Bild, saying "Although I anticipated it would occur eventually, my wish was that it could remain until his birthday."
RAMMSTEIN recently filed a restraining order against Viagogo, a popular platform for ticket reselling, forbidding the company from selling stubs to the band's upcoming 2023 European stadium tour.
This isn't the first battle that RAMMSTEIN has fought against Viagogo. In 2019, the Hamburg district court also forbade the resale of RAMMSTEIN tickets through the platform.
Viagogo is among the platforms that are often cited as a contributor to second-hand ticket inflation, marking the price of their items much higher than first-hand sellers.
The band's attorney Sebastian Ott made the following comment: "Buyers often do not realize that they are not buying their tickets from the organizer but on the secondary ticket market. The legislature has recognized this deficiency and acted. We are pleased that the district court of Hamburg shares our opinion and consistently prohibits violations of the new law."