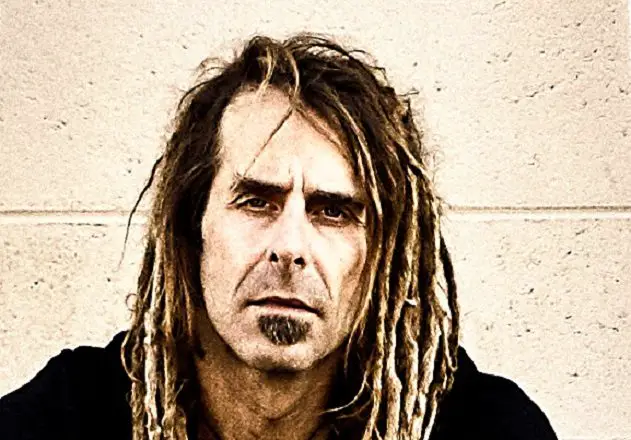 In a new interview with Kerrang, LAMB OF GOD frontman Randy Blythe talked about metal music, success, and his musical influences.
When asked what his expectations were during the band's early days, Blythe replied: "I hoped to play with some of my favorite bands and be able to hold our own on the stage in Richmond, Virginia. There's an astonishing wealth of musical talent there. That was about as big as it got.
"But in my wildest dreams, I was thinking that maybe we'd one day get to play [legendary New York punk club] CBGBs. And we did," he continued. "One of my most important musical moments was stepping on to that stage as the first act on a 13-band bill.
"I was, like, 'Holy sh*t, I'm here at the birthplace of punk rock, where the RAMONES and TELEVISION and the DEAD BOYS played.' I thought, 'If it never gets any better than this, I'm okay.' But I never expected to make a living.
"People of the younger generation ask me how we strategized to become the band that we are and be able to tour the world. And I'm like, 'You're asking the wrong f*cking question.' I had no strategy and no expectations. There was no plan.
"I loved playing music and I found some guys I could make music with and we decided to ride it until the wheels fell off," Randy added. "And that's been going for 24 years now. It's been slow and organic."
Asked if he consider himself metalhead who has a punk sensibility, Randy said: "I'm not a metalhead at all. I don't come from the metal scene; I come from the punk rock scene. Those were the shows that I went to and that I go to, to this day. Our first gigs were with punk bands.
"You have to remember that when we formed in '94, the metal scene in America as it is today did not exist. SLAYER were still doing it and PANTERA were around, but apart from that, it was all about grunge and alternative music.
"For a band of our minuscule size, in order to tour, you had to tap into the existing DIY culture, which was punk rock and hardcore," he continued. "So our first shows out of town that had any impact were in squats and warehouses in Philly and Baltimore that we got through my connections to the punk rock scene.
"In high school, I listened to BLACK SABBATH, SLAYER, and a little METALLICA. And that's it. I didn't start listening to metal until I was in my 20s."
LAMB OF GOD will release its self-titled album on May 8 via Nuclear Blast, which is the band's first release in five years and the first to feature new drummer Art Cruz. Album can be pre-ordered here.
A true collaboration between all members of the band, LAMB OF GOD's eighth studio album is an amalgam of each individual's contributions, blended to create a singular style. Guitarists Mark Morton and Willie Adler fuel the album with a mountain of riffs, taking what LAMB OF GOD are known for, and unbelievably, upping the ante to new levels. The rhythm section of John Campbell, looming large as a rhythmic shadow, and drummer Art Cruz, who makes his studio debut with LAMB OF GOD here on this record, underpin the proceedings with passion, sweat and expansive dynamics. Vocalist D. Randall Blythe is as angry, insightful, and informed as ever. Never one to shrink from facing the darker aspects of our nature head-on, Blythe delivers with no punches pulled, and as only he and LAMB OF GOD can in 2020.
Two of the biggest bands in heavy metal⁠ – MEGADETH and LAMB OF GOD – will be joining forces on a co-headline tour across North America this year. And to add to the firepower of this already formidable tour, TRIVIUM and IN FLAMES are joining, making this the must-see heavy music package of the year.
Tickets for the tour are available at this location.