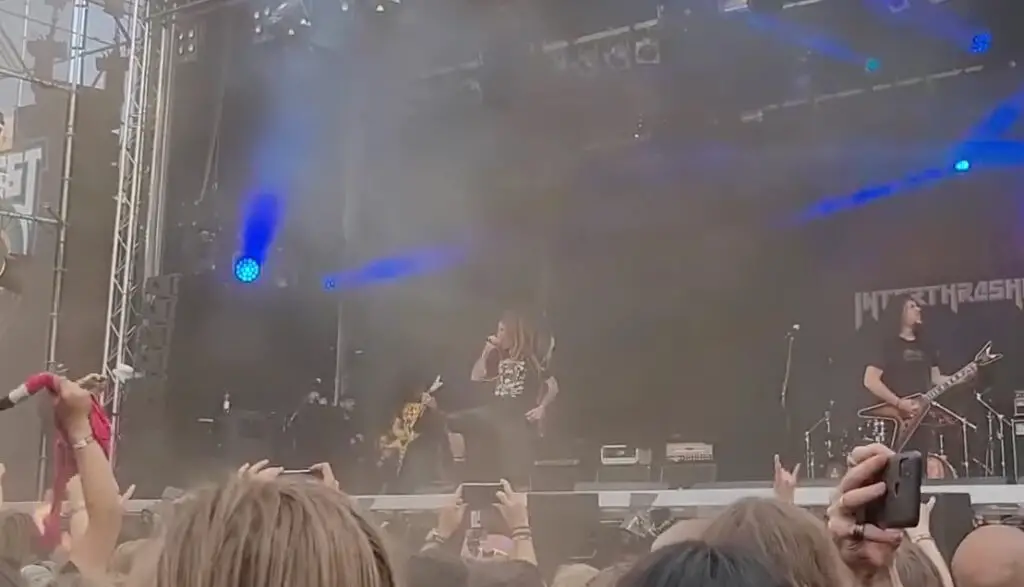 LAMB OF GOD frontman Randy Blythe joined the BAY AREA INTERTHRASHIONAL project — featuring Matt Camacho (FORBIDDEN), Craig Locicero (FORBIDDEN) and Chris Kontos (MACHINE HEAD), among others — at this year's Dynamo Metalfest in Eindhoven, Netherlands on Sunday, August 21 to perform a cover of the METALLICA song "Fight Fire With Fire."
Fan-filmed video footage of his appearance can be seen below.
LAMB OF GOD will release their new studio album, Omens, on October 7 via Epic Records.
Densely muscular, soaked in unnerving spite, with a pessimistic eye toward inner struggles and global affairs alike, Omens is a furious entry in the LAMB OF GOD catalog, perhaps the band's angriest album yet.
Omens is also LAMB OF GOD's most diverse affair. The band tracked with longtime collaborator Josh Wilbur (KORN, MEGADETH) live in the room together at Henson Recording Studios (formerly A&M Studios) in Los Angeles, California, a location that birthed classics from THE DOORS, PINK FLOYD, RAMONES and SOUNDGARDEN, among others.