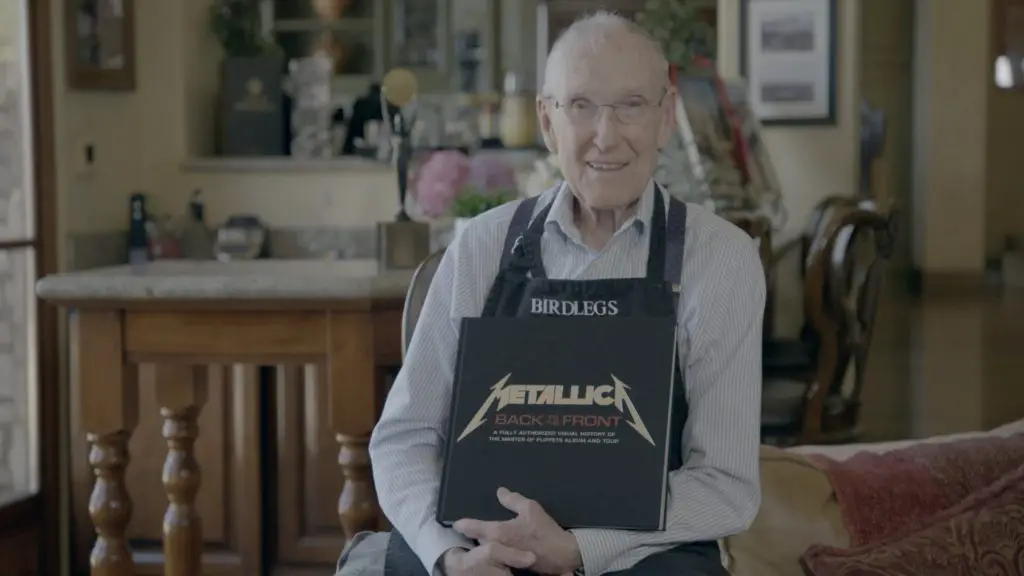 Ray Burton, father of the late METALLICA bassist Cliff Burton, has passed away on Wednesday, January 15 at the age of 94.
Ray's daughter Connie confirmed the news on social media: "To let you all know that my Dad died last Wednesday. Rest in peace Dad."
Last September, Ray Burton attended METALLICA's S&M2 concert with the San Francisco Symphony, where one of the highlights was Scott Pingel's rendition of Cliff's solo "Anesthesia (Pulling Teeth)" with an upright bass. After the show, Ray met with Pingel.
"He told me he was weeping during my solo," Pingel said. "Of this whole experience, that was the most powerful, hearing it from the father [and] what it meant to him."
Cliff Burton died on Sept. 27, 1986 in Sweden when the bus carrying the band, according to the driver, hit a patch of black ice and skidded off the road and flipped over. Cliff, who was asleep in the top bunk, was thrown through the window and the bus landed on top of him.