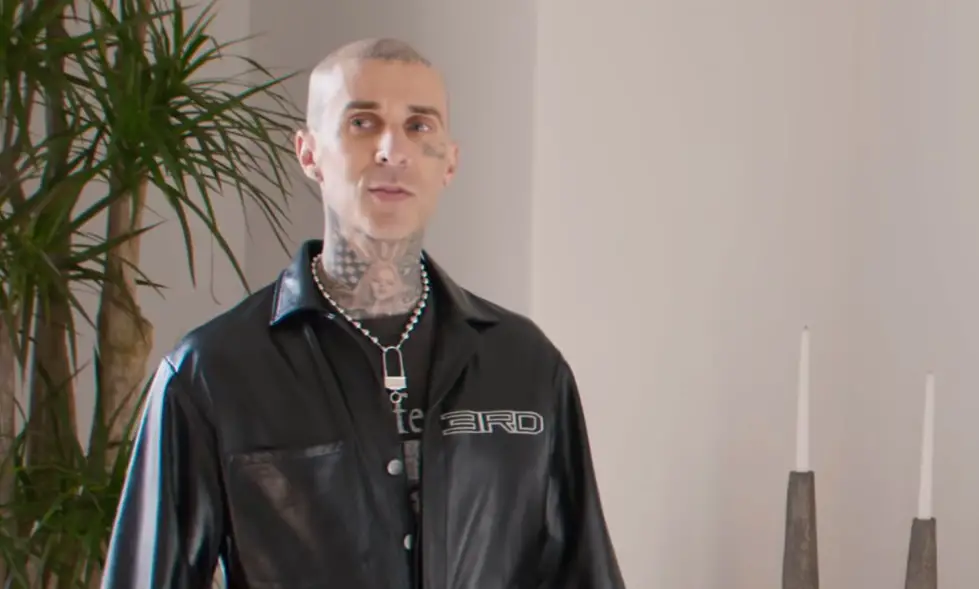 The cause of Travis Barker's emergency trip to the hospital Tuesday is reported to be due to pancreatitis, which doctors believe to be triggered by a colonoscopy, TMZ has learned.
Symptoms include nausea, intense stomach pain and vomiting.
46-year-old BLINK-182 drummer was hospitalized in Los Angeles Tuesday morning for an unknown health issue.
Accompanied by wife Kourtney Kardashian, Barker first showed up at West Hills Hospital. He was then taken by ambulance to Cedars-Sinai Medical Center. Kardashian followed the ambulance to Cedars-Sinai.
His daughter, Alabama Barker, shared a concerning message through her Instagram story that same day, asking fans to "Please send your prayers." She also uploaded then quickly deleted a TikTok with the caption, "Please say a prayer," of her holding her father's hand while he lay in a hospital bed. The photo showed the drummer with hospital bands on both wrists, holding his phone in his right hand and wearing a black wrist brace on his left.