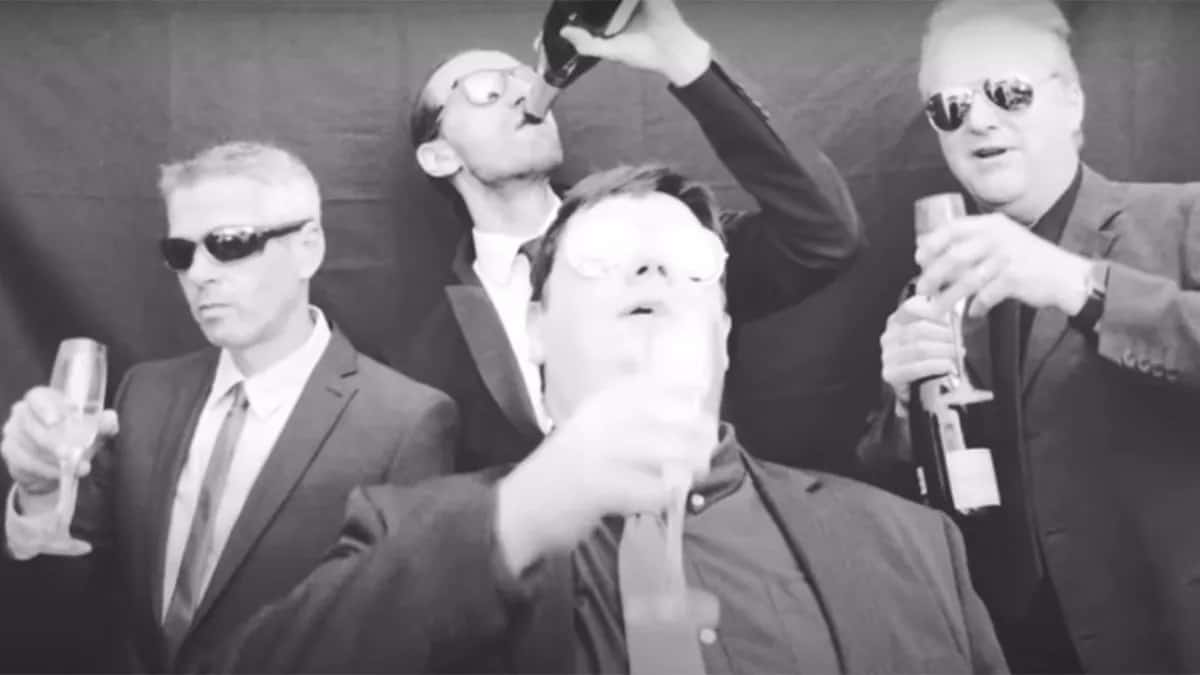 Red Bazar formed in 2007 as an instrumental trio featuring Andy Wilson on guitar, Paul Comerie on drums and Mick Wilson on bass and keyboards. The line-up released two albums, 'Connections' and 'Differential Being,' and a three track EP, 'Beyond The Ice Storm.'  The releases were well received by audiences and critics alike and the band developed a reputation for their live performances. To expand on the sound, the band recruited keyboard player Gary Marsh and soon after teamed up with singer and multi-instrumentalist Peter Jones.
This line up released the first Red Bazar vocal album, 'Tales From The Bookcase.'  The album was voted runner up in the Classic Rock Society album of the year awards 2016 and appeared in a number of top 10 album listings including magazines, radio stations and internet sites.
Progressive  Aspect reported  'Red Bazar may just have released one of the Prog albums of the year'
The band played a large number of gigs throughout 2016 and 2017 and featured on a number of festivals and continued to develop their live performance and show.
2019 saw the release of the latest album 'Things As They Appear' which the band followed up with a series of gigs throughout the first part of the year. The album has retained the bands prog foundations but added a more direct and rockier sound which has broadened the fan base. Both the album and the live shows have received high praise.
Band Line-Up:  
Peter Jones – vocals and keyboards
Andy Wilson – electric and acoustic guitars
Mick Wilson – bass
Paul Comerie – Drums

Discography:
Connections  –  2008  (Instrumental)
Differential Being –  2010  (Instrumental)
After The Ice Storm (EP) – 2013  (Instrumental)
Tales From The Bookcase –  2016
Things As They Appear –  2019
Inverted Reality –  2022
Live DVD –  2020
Read our review here.