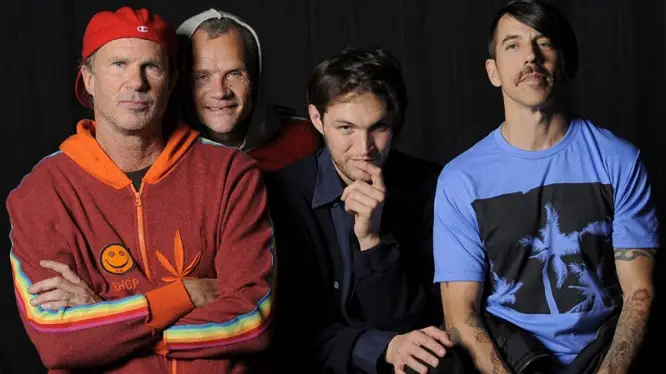 According to The Pulse Of Radio, women's advocacy group UltraViolet has called for Spotify to remove the music of RED HOT CHILI PEPPERS, AEROSMITH's Steven Tyler, THE EAGLES' Don Henley, Ted Nugent and other artists from the streaming service, stating that the musicians were being "glorified despite allegations of abuse." The demand came after Spotify removed a number of artists last week as part of a new hate content policy aimed at refusing exposure to those with a history of abusive behavior.
UltraViolet executive director Shaunna Thomas wrote in an open letter to Spotify chief Daniel Ek: "On behalf of our one million members, UltraViolet applauds and supports this choice. Yet as you know, these two men are not the only abusers on your platform. We implore you to take a deeper look at the artists you promote."
Thomas added: "Every time a famous individual continues to be glorified despite allegations of abuse, we wrongly perpetuate silence by showing survivors of sexual assault and domestic violence that there will be no consequences for abuse.
"While nowhere near a comprehensive list, here are several abusers or groups of abusers who continue to profit from your promotion:"
● Chris Brown
● The Red Hot Chili Peppers
● Nelly
● Eminem
● Don Henley of The Eagles
● Steven Tyler of Aerosmith
● Tekashi 6ix9ine
● Ted Nugent
"We publish this as an open letter because we hope other platforms like iTunes, Google Play Music, and Pandora will continue to follow your lead. Thank you again for your thoughtful consideration.
"Sincerely,
Shaunna Thomas, Executive Director, UltraViolet"