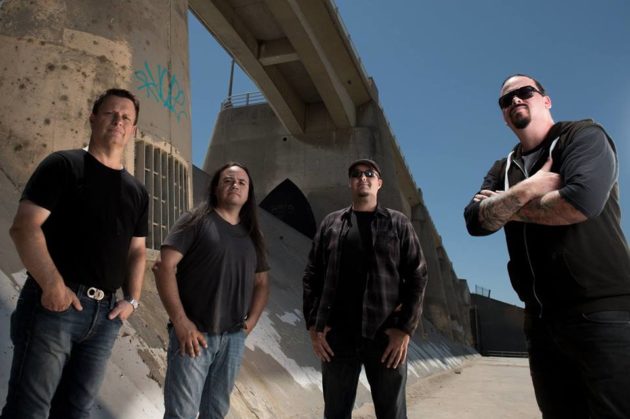 As just announced at ProgPower USA 2017 this past weekend (September 8th), REDEMPTION is confirmed to headline next year's edition of the festival, with new vocalist Tom Englund (Evergrey)! This new line-up including Englund, Nick van Dyk (guitars and keyboards), Sean Andrews (bass) and Chris Quirarte (drums) has finished recording REDEMPTION's seventh full-length album, "Long Night's Journey into Day" – the first to be produced with Jacob Hansen (Volbeat, Primal Fear, Amaranthe, Doro, etc.).
Guitarists Chris Poland (Megadeth, OHM) and Simone Mularoni (DGM) return as guest musicians. Fans can anticipate this upcoming album in early 2018.
"We are delighted to welcome Tom as the voice of Redemption", said van Dyk. "He has an incredibly powerful, soulful and emotional voice that our music really demands and we are quite confident that people will be blown away by what we have created together."
Stay tuned for more REDEMPTION news coming soon!
REDEMPTION's most recent release, "The Art of Loss", contains over 70 minutes of the band's unique blend of passion, melody, aggression and complexity, with an array of songs ranging from hard-hitting melodic metal to the 23-minute epic "At Day's End"– plus, special guest appearances from Chris Broderick, John Bush, Marty Friedman, Simone Mularoni and Chris Poland.