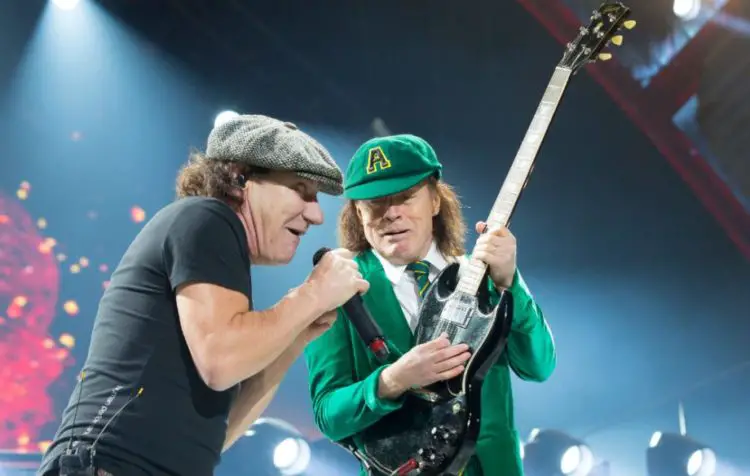 It seems that AC/DC will be touring Europe this year as some of the ticketing sites have published for the for several shows, as Metal Wani reports.
Eddie Trunk has said on his recent show that "reliable sources" have told him that AC/DC is gearing up to tour again with Brian Johnson on vocals. He also said that the new AC/DC album will be a tribute to late guitarist Malcolm Young.
He said:
"I have sources that told me they are absolutely going to tour with Brian back again. So, that is all unconfirmed from their camp, but I had it with some reliable sources.
"I think it's pretty much a done deal that AC/DC, at the very least, are going to release some sort of record, and it will be a tribute to Malcolm [Young], like 'Back in Black' was a tribute to Bon [Scott]."
Leaked dates can be seen in a screenshow from Concert With Me below: