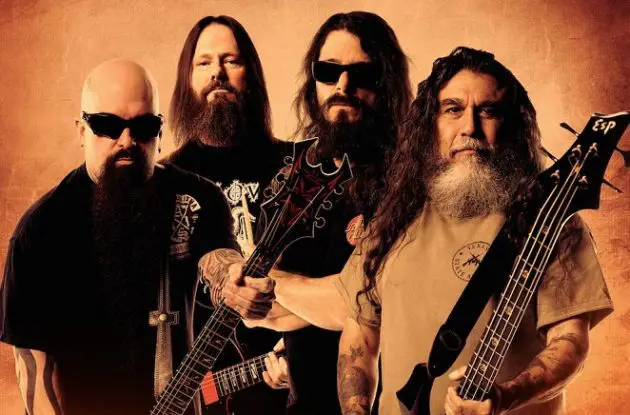 Amid ongoing speculation of one last U.S. tour, Wegow has reported that SLAYER will perform what appears to be their last-ever show in their hometown of Los Angeles at the Great Western Forum on New Year's Eve – December 31st, 2019.
While no ticketing information is available at this point nor has this show been officially booked, the site reports that the special guests are ANTHRAX, TESTAMENT, EXODUS, SACRED REICH and IRON REAGAN, all of whom SLAYER have made friends with on the road in their three-decade-long career.
This report follows up on last month's news that SLAYER will be doing a four-show package tour this summer, which will be sponsored by Live Nation, though the supporting acts have not yet been identified.
SLAYER ‒ who, over a year ago, announced their plans to "make its exit" with one, final world tour ‒ will continue touring worldwide throughout this year, including the U.S. with LAMB OF GOD, AMON AMARTH and CANNIBAL CORPSE, and will be making numerous festival appearances in Europe, Australia, Asia and South America.