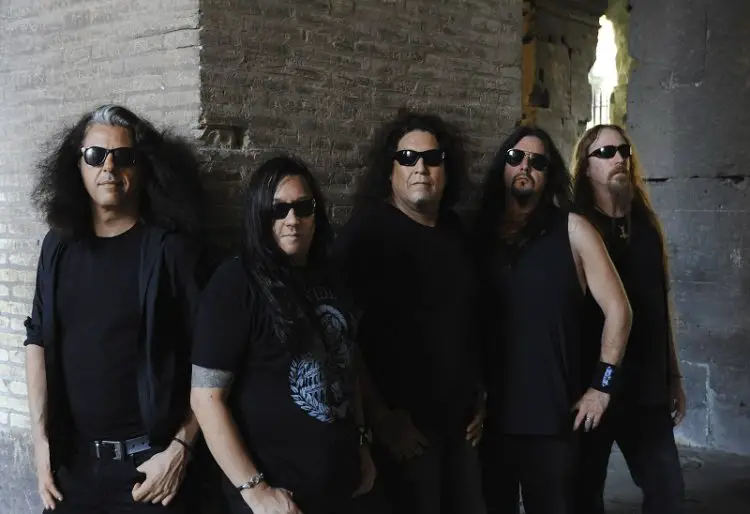 TESTAMENT is rumored to be close to announcing some shows one of its Bay Area thrash peers VIO-LENCE, particularly one in San Jose, California.
The news was broken via Facebook by DyingScene.com, who wrote:
"Walking down the corner of Santa Clara St. and First St. in San Jose, California, and what do we have here?…that's right, be prepared metalheads, because legendary Bay Area thrash bands TESTAMENT and VIO-LENCE are likely doing shows together this year!"
It should be noted that, as of yet, none of the members of TESTAMENT and VIO-LENCE have addressed the rumors, nor seem to be aware of the flyer, which mentions no date or location of performances, just the flyer and phone number of Artists Worldwide, who is the booking agent of TESTAMENT.
This report comes a few days after TESTAMENT frontman Chuck Billy confirmed that the band's still-untitled long-awaited new album will be released on April 3rd.
Stay tuned for updates on a potential TESTAMENT and VIO-LENCE tour!