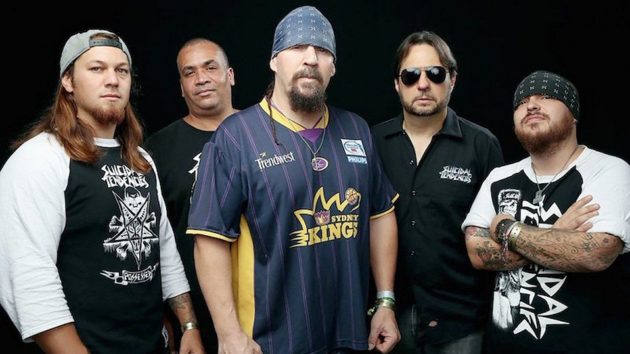 According to various sources, California thrash/hardcore punk legends SUICIDAL TENDENCIES will release their highly-anticipated new album "Still Cyco Punk After All These Years" on September 7th.
While the album's title is an obvious reference to the re-recording of the band's iconic 1983 self-titled debut album, "Still Cyco After All These Years" (originally recorded in 1989 but not released until 1993), it is apparently a re-recording of frontman Mike "Cyco Miko" Muir's 1996 solo debut album "Lost My Brain! (Once Again)" in its entirety.
SUICIDAL TENDENCIES released the EP "Get Your Fight On!" last March, and recently parted ways with Jeff Pogan, whose replacement is former DILLINGER ESCAPE PLAN guitarist Ben Weinman.
The track listing is:
1. I Love Destruction
2. F.U.B.A.R.
3. All Kinda Crazy
4. Sippin' From The Insanitea
5. Its Always Something
6. Lost My Brain…Once Again
7. Nothin' To Lose
8. Gonna Be Alright
9. Ain't Gonna Get Me
10. All I Ever Get
11. Save A Peace For Me