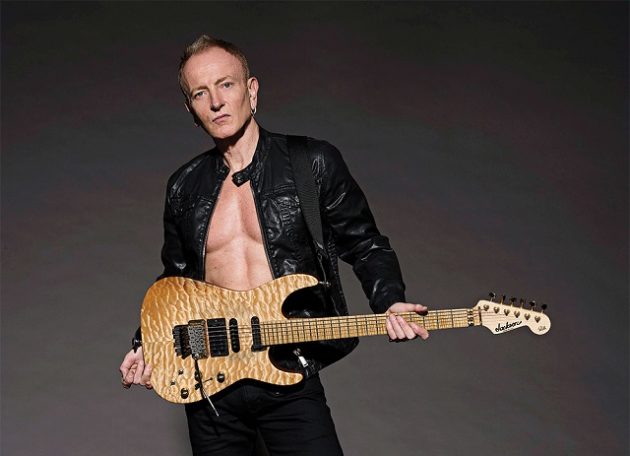 While interviewing random people in the streets of Houston, TX, KPRC 2 news reporter Syan Rhodes bumped into none other than longtime DEF LEPPARD guitarist Phil Collen.
Phil casually said:
"I'm playing… I'm playing in a band."
Is it like a band that I'd recognize?
"Probably, yeah."
Do you care to share the name?
"Yeah, Def Leppard. We're playing there [at the Toyota Center]. We just played the other night…"
Rhodes wrote on Twitter:
"Sometimes your 'man on the street' interview turns out to be a major rock star! Nice to meet you, Phil Collen!"
Sometimes your "man on the street" interview turns out to be a MAJOR ROCK STAR!!! Nice to meet you Phil Collen!!! @DefLeppard is performing @ToyotaCenter tonight with @JourneyOfficial!! #OhYoureInABand #IsItABandIveHeardOf @KPRC2 pic.twitter.com/JUxu5Jldbg

— Syan Rhodes (@SyanRhodes) September 3, 2018