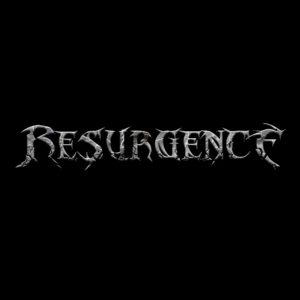 These are days that some strange melds of the past are allowed, or at least, forgiven in the name of. The New Wave of British Heavy Metal was a musical movement that stood up against the rise of punk rock. It stood up against not as in an organized movement, but because punk rock was killing what they loved most which is the musicality of heavy rock. Some bands as Iron Maiden were fiercefully and declared against punk rock. Other bands were not so fiercefully, but they did stand up doing the music they love against all odds of trends and fashion. Let me be clear enough, punk rock was one more of the fashions that infected the 1970s. Of course, politically and philosophically punk rock was very interesting, but musically not really. So it is at least an irony that a band that plays the good old NWOBHM write a song as punk as "Punkwave." However, if you think a bit more, bands like Motörhead and Warfare, just to name a few did a healthy crossover of punk rock and Heavy Metal. Take care, it's not them that will help give birth to Thrash Metal, which the meld of NWOBHM with hardcore.
But, if we forget it, "Voices" is a very interesting album with some touches of modernity as in "Honoured & Trusted" with its vocals taste of Modern Metal. Resurgence are truly inspired by NWOBHM hidden gems, those bands that very few people know of as Tysondog, Tokyo Blade, Quartz, Sarracen, and many others. Wise choice because it makes them sound they sound fresh as in "Rock Island" and its rock'n'roll guitar riffs so loved in those times and with a nice and neat guitar solo at the end. Let's not forget the raspy and crunchy "Walk Away" with a strong guitar riffing and those typical guitar interventions. This guitar riff is a killer, the best of "Voices" which I'm really sure.
Fun fact of "Voices" is that melding lots of past influences, Resurgence could write an album that sounds pretty fresh. "Voices" does the impossible that is to be at the same time loyal to the classics and to try new refreshing things without leaving the classics. By the way, if you have any doubt about it, go right to "Game Over," an amazing almost instrumental track that will blow your mind. Could you get it?
Resurgence "Voices" was self-released on January 28th.
Track Listing:
Envy
Black Arrow
Falling Out
Fatal Behaviour
Punkwave
Astrotraveller
Honoured & Trusted
Rock Island
Walk Away
Game Over
Total Control
Watch "Astrotraveller" official video here: