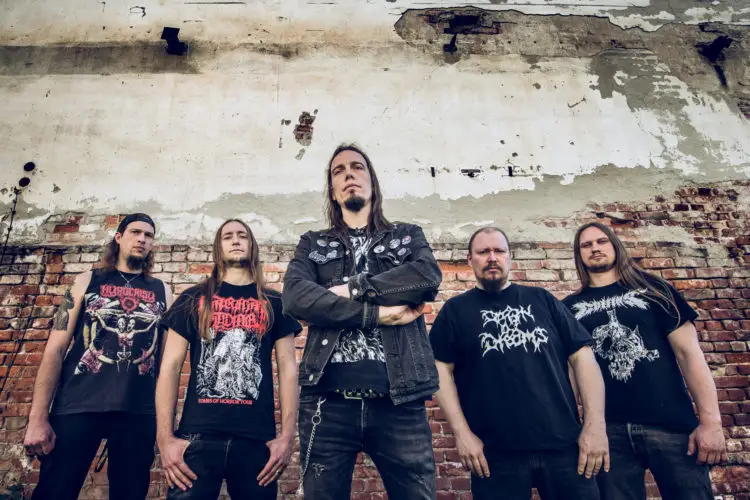 The Deathkult rages on and the hour of the avenger draws near! After a succesful line–up change in the drum department and following the release of their "Relics Of The Deathkult" compilation in early 2018, Southern Germany based REVEL IN FLESH finally strike back with their 5th full-length album on their new label home War Anthem Records!
"The Hour Of The Avenger" basically steps in where the highly acclaimed successor "Emissary Of All Plagues" ended. REVEL IN FLESH evolved and refined their very own formula of Death Metal in a logical way: more EPIC, more MELODIC, more INTENSE but still sticking to their roots deep within the classical European styled Death Metal from the 90s era. For the first time the drums and vocals were recorded in other studio locations, while guitars and bass were still tracked at VAULT M. Studios owned by guitarist Maggesson. For the final mix and mastering process REVEL IN FLESH handled the files to their longtime companion Dan Swanö (UNISOUND Studios). The production of "The Hour Of The Avenger" marks the most vital one in the band's history thus far!
Read our review here.