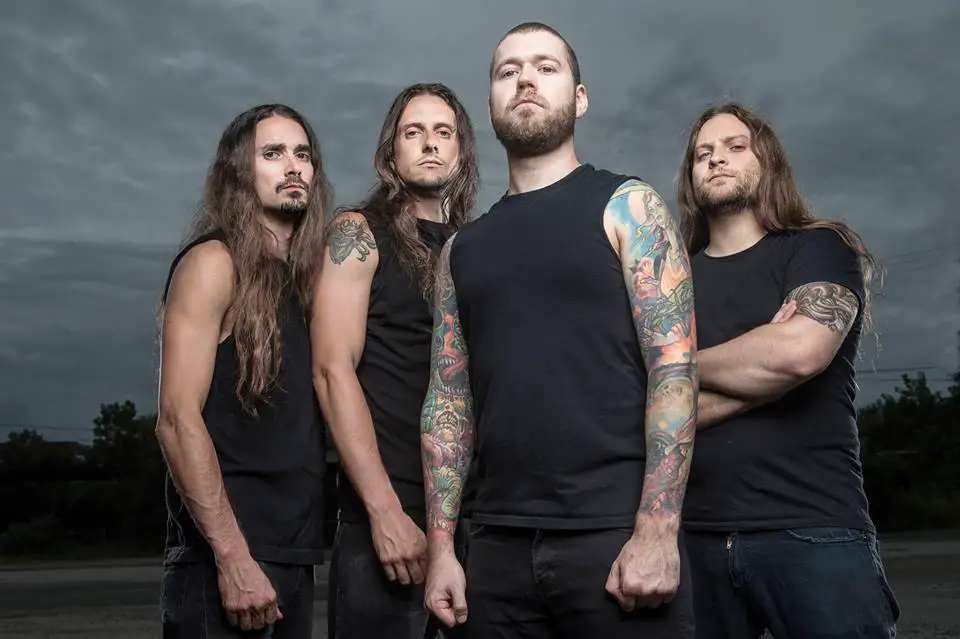 One month before the official release of REVOCATION's highly anticipated new studio album "Great Is Our Sin", the band announces an extensive European run with German Prog Death Metal masters OBSCURA, BEYOND CREATION and label mates RIVERS OF NIHIL!
Check the full dates below:
OBSCURA
REVOCATION
BEYOND CREATION
RIVERS OF NIHIL
20.10.16 Germany München @ Feierwerk
21.10.16 Germany Weinheim @ Café Central
22.10.16 Holland Haarlem @ Patronaat
23.10.16 UK London @ The Dome
24.10.16 UK Sheffield @ Corporation
25.10.16 Belgium Aarschot @ de Klinker
26.10.16 France Paris @ Divan du Monde
27.10.16 Switzerland Aarau @ Kiff
28.10.16 France Les Pennes-Mirabeau @ Jas'Rod
29.10.16 Italy Calenzano/Florence @ Cycle Club
30.10.16 Italy Brescia @ Circolo Colony
31.10.16 Slovenia Ljubljana @ Orto Bar
01.11.16 Austria Wien @ Viper Room
02.11.16 Slovakia Kosice @ Colosseum
03.11.16 Germany Dresden @ Scheune
04.11.16 Czech Rep Prague @ Nova Chmelnice
06.11.16 Germany Oberhausen @ Kulttempel
07.11.16 Germany Berlin @ Lido
08.11.16 Germany Hamburg @ Markthalle
09.11.16 Sweden Stockholm @ En Arena
10.11.16 Norway Oslo @ Parkteatret
11.11.16 Denmark Aalborg @ Aalborg Metal Festival
"Great is Our Sin" is slated for a July 22nd release date via Metal Blade Records. To hear the first single, 'Communion' – and to pre-order the record in various formats you can visit this site here.
'Great Is Our Sin' track-listing:
1. Arbiters of The Apocalypse
2. Theatre of Horror
3. Monolithic Ignorance
4. Crumbling Imperium
5. Communion
6. The Exaltation
7. Profanum Vulgus
8. Copernican Heresy
9. Only the Spineless Survive
10. Cleaving Giants of Ice
In the course of the the European tour, RIVERS OF NIHIL's highly acclaimed 2015 album 'Monarchy' will finally be released on CD in Europe, coming with exclusive bonus tracks to compensate the long waiting time for their European fans. Pre-orders will be live soon!