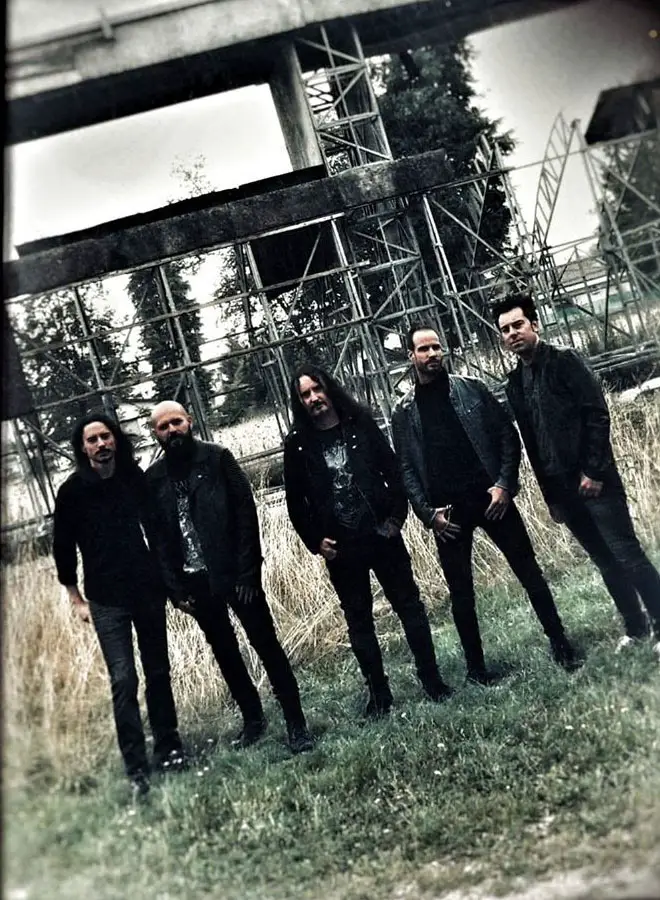 Eight years after their last album "386 High Street North: Come Back to Eternity", Italian POWER METAL experts REVOLTONS are finally returning to the global scene.
The equally playful and epic mix, which is clearly influenced by bands like Symphony X, Dream Theater, Iron Maiden and Helloween, is actually typical of the formation's home country.
This time, the musicians skillfully insert various cross-references to the Thrash and Progressive camp into the fluidly instrumented base made of classic Metal elements.
The content of the new and fifth album "Underwater Bells Pt. 2: October 9th 1963 – Act 1" revolves around the devastating catastrophe of October 9, 1963, when the Vajont dam in the Alps in northeastern Italy was overwhelmed by a tidal wave, what became known as the 'Vajont disaster'.
Caused by a massive landslide from Monte Toc into the Vajont reservoir, gigantic masses of water subsequently poured down the valley, whereby the town of Longarone, the towns of Faé, Villanova and Erto and five others were completely destroyed.
The tragic accident, which happened 100 km north of Venice, led to over 2.500 deaths. To date, more than half of the victims have not been found. Since some of the band members come directly from Vajont, REVOLTONS also want to do important remembrance work with the new release.
With the individually and naturally vocalizing front man Andras, REVOLTONS, launched in 1991, have a capable singer. Various guest musicians from the Italian Metal scene are represented on the new output with their respective contributions – and with Mr. Blaze Bayley a respected celebrity could be won, which can be heard in the song "Grandmasters Of Death".
The broad musical repertoire of this undoubtedly very talented group enables seemingly innumerable ideas to appear, on the one hand powerfully and punchy as well as technically demanding.
And whether with impetuously galloping guitar and drum advances, carried mid-tempo parts, contemplative-ballad-like notes or in the midst of complex arrangements: "Underwater Bells Pt. 2: October 9th 1963 – Act 1" is definitely an extremely promising release!
Line-up:
Andras Csaszar • Vocals
Alex Corona • Guitars
Matt Corona • Guitars
Roberto Sarcina • Bass
Elvis Ortolan • Drums
Discography:
2003 • Night Visions (Full-length)
2007 • Lost Remembrance (Full-length)
2009 • Underwater Bells (Full-length)
2012 • 386 High Street North: Come Back To Eternity (Full-length)
2020 • Underwater Bells Pt. 2 – October 9th 1963 – Act 1 (Full-length)
Read our review here.