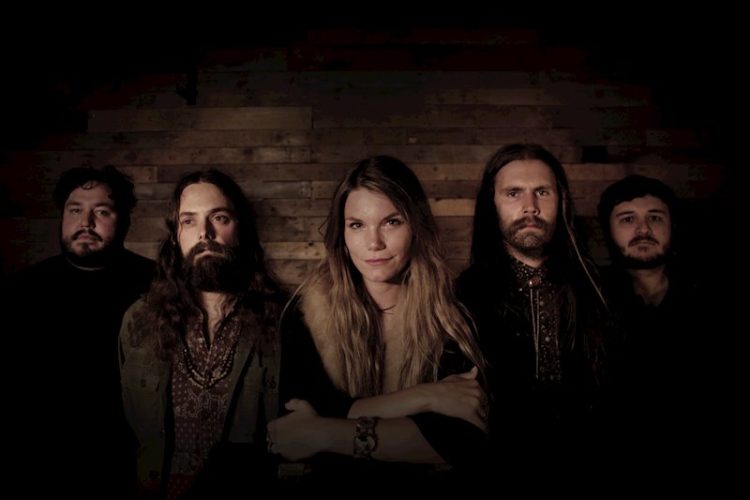 RIFFLORD have revealed a new music video for a song "The Other Side", which can be seen below.
Battle-scarred heavy rockers RIFFLORD are set to release their second album, 7 Cremation Ground / Meditation, via STB Records in the coming weeks.   This follow-up to their self-released 2010 debut 26 Mean and Heavy is the product of mushroom-induced brawls, dashed expectations, and a band that's coming back stronger than it ever was before.
RIFFLORD was founded in 2007 by vocalist/guitarist Wyatt Bronc Bartlett and guitarist Tom Davoux after discovering a love affair the two had with vintage tube amps, Hammond organs, and tinnitus-inducing volume. Over the course of a decade, the band's location, priorities, and lineup changed many times.  One thing, however, remained constant: the love of the all mighty RIFF.
Today, RIFFLORD is based in Sioux Falls, South Dakota, reanimated by Bronc and a wall of Orange amps.  Bronc says of the band's music and journey:
Some things are the result of calculated decision making. Other things drag you face down through the dirt by virtue of their own momenta. RIFFLORD, for me, has been a combination of both. The album […] is a visceral product of struggle, mottled with the fingerprints of both terrible and glorious human beings. It is the sound of countless trips across rural South Dakota and hours of refinement in one studio session after another. The album was mixed five separate times, and remastered three. It is the true and living testament of the Riff. Thank you for waiting. 
7 Cremation Ground / Meditation will be released digitally on November 27th, 2018 with a variety of personalized vinyl options coming out on December 1st.