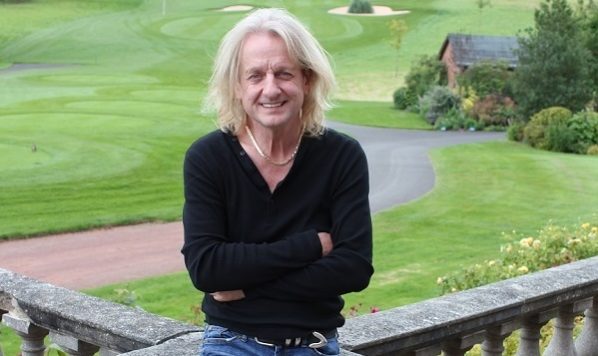 According to Billboard, a share of JUDAS PRIEST's back catalogue has been put on sale.
Available for purchase is a portion of the rights of 136 songs, including classic tracks like "Breaking The Law" and "Living After Midnight", said to be worth between £250,000 (approximately $337,000) and £300,000 (approximately $405,000) a year.
The move follows last year's announcement that original PRIEST guitarist K.K. Downing's luxury golf resort fell into administration (similar to Chapter 11 insolvency in the U.S.). As a result, the 320-acre estate, located in Shropshire, England, was put up for immediate sale with an asking price of more than £10 million ($13.5 million).
The latest development comes two years after Downing bought out his Birmingham, U.K.-based partners, stating at the time that he was planning to build a leisure resort around his countryside golf course. The estate has an 18-hole, 71-par championship golf course and a stately home used for charity and corporate events.
Administrators from FRP Advisory blamed "tougher economic times within the wider corporate hospitality market," which had put "unsustainable pressure on the cashflow of the estate under its current financial structure."
The sale has been initiated by Alastair Massey and Steve Stokes from financial services firm FRP Advisory which is handling the administration of Ken Downing Ltd.
Massey said in a statement: "Ken Downing was a founding member of JUDAS PRIEST and was one of the driving influences of the band's work up to his departure in 2011.
"As part of the administration process, we are selling the rights owned by Ken Downing Ltd.to 136 tracks, which provide a unique investment opportunity."
In a 2009 interview with Shopshire Magazine, Downing admitted that it could be odd coming back to sleepy Shropshire after touring the world with JUDAS PRIEST.
"It is weird," he said. "I've been going and coming from this place all my life and every time it's like it's reinventing itself. I have to reintroduce myself to everything. I go to the cupboard and say, I'm sure I bought some sugar — where is it?'"
Regarding his decision to buy a house not too far from his Midlands roots, he said, "It became common sense to buy a property of your own and a few of us acquired homes in the south of Spain. I came here in 1985 — a long time. It was the house really that I liked. Before I came here I had a tiny semi in Bloxwich as my first house, but the deal was that there was bus stop outside it, and when we started doing 'Top Of The Pops' in the late '70s, people used to get off the bus and walk up the garden path for an autograph."